If you need a specialist software PR company then you are in the right place. From the big five software vendors of Microsoft, Oracle Corporation, IBM, and SAP to smaller start ups and scale ups, PR Agency One has got it covered. Perhaps your software will disrupt a consumer market, open new revenue channels or tackle an age old industry problem that no other organisation has yet tackled.
Maybe it delivers competitive advantage; better functionality and processes, stronger, faster, more actionable insights.
Perhaps it's all about efficiency: a modern, more flexible ways of doing business, better connectivity, better information sharing.
It might do it all.
However your software benefits your customer and whatever your customer demographic or market segment your success relies on those benefits reaching the right people in ways that make them want to know more about you and your products.
And that's exactly what we do with our insight driven creative communications, award winning media relations campaigns and digitally savvy SEO focused PR.
Specialist Software and Application PR Specialists
We have the PR experience that matters.
School management software from HCSS Education, "

That helps reduce costs, meet regulatory and statutory reporting requirements."

Specialist digital retail like platforms such as Shopware who,

"paint online shopping with brighter colours, ignite more personality and nurture greater diversity."

To pricing automation systems from the likes of Omnia Retail who help,

'retailers regain control, save time and drive profitable growth by automating optimal pricing and maximising returns from online marketing channels.'
We've all the experience and specialist PR expertise you need.
A team of 22 tech nuts ready to take your PR global and your business to the next level.
We've already helped launch some of the UK's most innovative and best known software companies – we can help you too.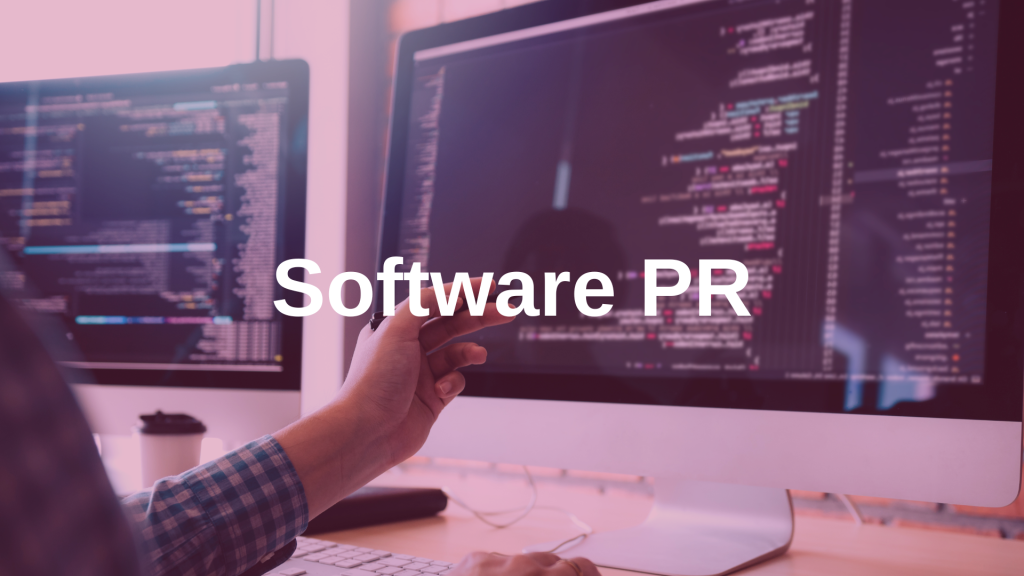 More Than Just Software PR
At PR Agency One, we offer a holistic approach that combines the rigour of traditional PR with cutting-edge digital strategies. Our services are not confined to general PR; we have specialised expertise in key areas including SaaS PR, Enterprise Software PR, and Open-Source Software PR. Whether you're a SaaS company looking for subscriber growth, an enterprise solution aiming for market leadership, or an open-source initiative seeking a dedicated user base, we have the targeted strategies to meet your goals.
Our comprehensive suite includes everything from press relations and inventive campaign creation to modern essentials like content marketing, SEO, and social media management. Beyond this, our distinctive strength lies in our data-driven approach. Leveraging our proprietary SEO/PR/Content framework, we offer unparalleled analytics and attribution, allowing for continuous campaign optimisation and measurable success
Software PR – Measured Campaign Performance
OneEval our an award winning in-house evaluation system has been designed to clearly show the attributable impact of PR on the bottom line.
Measurement that includes:
Full attribution of PR outcomes to revenue, e.g. revenue generated on days of high coverage

Volumes of positive press and blog coverage

Key message delivery in editorial

Increases in non branded search traffic and revenue from this channel based which is attributable to links earned in PR
Ongoing real time campaign insights that allow us to shape each and every campaign for maximum returns. So wherever you are in your startup/funded/Series A/Series B/IPO journey and whatever your strategic objectives we can help you reach your next milestone faster and more cost effectively.
Award Winning PR for Software Development Companies
In a landscape teeming with software solutions, why settle for a one-size-fits-all PR approach? At PR Agency One, we offer tailored PR strategies for software development companies, backed by a history of industry accolades.
Our Unique Edge: Uniting Specialised Knowledge with Cutting-Edge Tools such as our own OneEval.
What sets us apart is our fusion of deep industry insight, a balanced blend of traditional and digital media expertise, and the powerful analytics of OneEval. This combination ensures not just visibility, but meaningful engagement that resonates with your target audience.
Ready to Amplify Your Reach?
Contact us today to discover how we can elevate your brand and secure the media attention your products rightly deserve."
Please fill out our Contact Us form or call on: