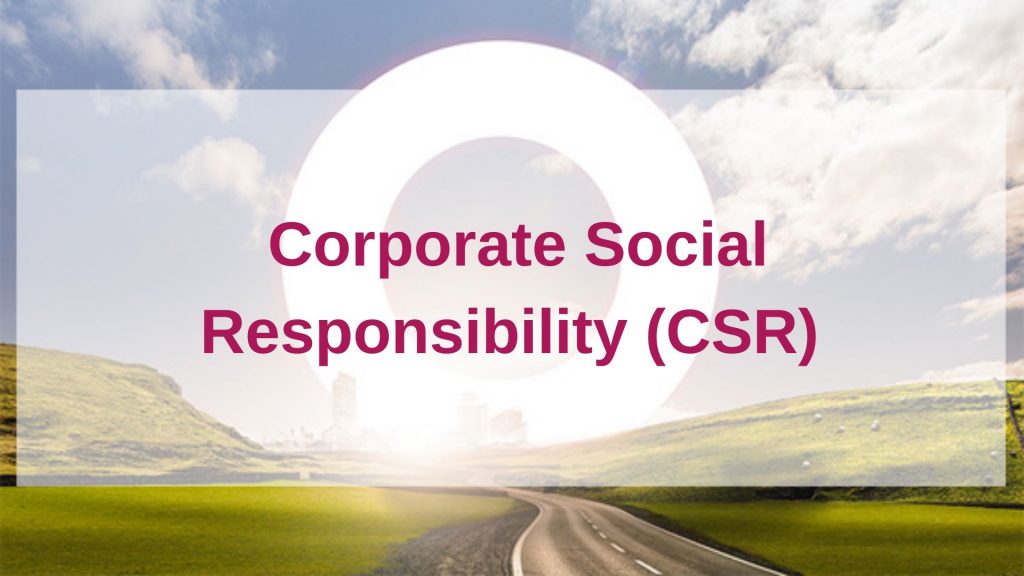 Corporate social responsibility is at the heart of most corporate and consumer PR strategies and a trusted and experienced PR agency partner is needed to deliver an effective CSR campaign.

The term "Corporate Social Responsibility" is associated with the concepts of philanthropy, legal compliance and "ethical" business.
CSR truly began to take hold in the U.S. in the 1970s, when the concept of the "social contract" between business and society was declared by the Committee for Economic Development in 1971. In reality philanthropy dates back to the industrial revolution in the United Kingdom when wealthy industrialists donated huge sums of money to create schools, public spaces and libraries for the masses.
Today, the most successful of these campaigns are those which are closely aligned to the values of brands and high net worth individuals and are an intrinsic part of a company's modus operandi. Ethics can make or break a company's reputation.
To launch or manage an effective CSR campaign requires insight, planning, creativity and experience, which is where experts like PR Agency One come in. We work with some of the nation's biggest brands to drive their corporate social responsibility campaigns, helping build awareness, understanding and engagement in their CSR activities.
Our reputation tracking and insights team help inform, measure and evaluate CSR campaigns, while our PR and social media teams help ensure that your CSR activities are communicated with sensitivity and effectiveness.
Benefits of Being Socially Responsible
This might be an unpopular opinion, but for many organisations the main benefit of corporate social responsibility is profit. While some people think that profit is a dirty word and corporate socially responsible activity is just "the right thing to do", clearly many companies exist to deliver value to their shareholders. No matter how it is packaged up, the main driver of a CSR campaign will ultimately be profit, while also offering clear social value to customers, stakeholders and wider society.
Simply put: companies need to satisfy the increasing demand to be ethical and responsible in all areas of their business. Happy customers and stakeholders buy more goods and services.
The good news for the more ethically minded is that consumer behaviour is driving this change and corporations are listening. Yes, it is true, profit is driving ethical and good corporative responsibility. And where profit is not driving change, then government is legislating.
As an organisation, introducing corporate socially responsible campaigns will help position you in a positive light. This improved reputation will lead to enhanced interaction and attention with the public and your organisation's stakeholders.
better brand awareness
improved reputation
increased sales and customer loyalty
Lower costs and overheads
Improved bottom line performance
greater ability to attract talent and retain staff
organisational growth
easier access to capital
What are the different types of corporate socially responsible activities and who are the leaders in this field?
While CSR is a broad subject, generally activity falls into five main categories:
Philanthropic and charity activities
Environmentalism
Company diversity, labour practices and ethical supplier contracts
Volunteering
Lobbying and campaign
PR Agency One has experience of supporting all these types of CSR. Lego, Microsoft, John Lewis and Rolls-Royce are seen as the most active in CSR, but there are thousands of organisations both big and small that have active corporate socially responsible strategies in place.
How We Can Help with your CSR
Whether you are starting out on your CSR journey or need help in implementing a successful and existing CSR programme, PR Agency One can help.
We can use our insights to help identify or refine your CSR direction, we can develop programmes that are effective and have the greatest meaning using research to identify the most relevant areas for CSR. And our PR teams can help promote CSR activity to customers and other stakeholders using media relations and social media.
If you want to find out more please fill out our Contact Us form or call on: