PR Agency One is a leading agency for the dynamic beauty, fashion and lifestyle sector. There is no better agency for beauty and Lifestyle PR.
We look after media relations, influencer marketing, social media, product and collection launches, stunts and reputation management.
Customers have access to more information about brands than ever before, and they demand more for less. The sector moves quickly with new innovations, products, technology and treatments.
Our PR consultants help our clients to develop strategic and creative campaigns that enable them to thrive in a multi-channel environment.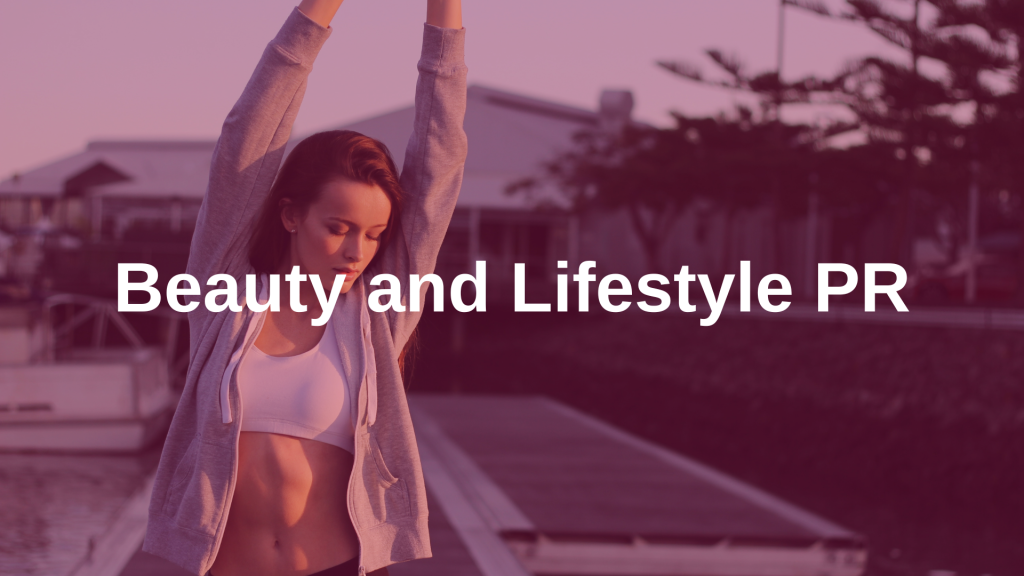 An award-winning beauty and lifestyle PR agency
Our team lifestyle PR team works hard to secure press coverage, which not only builds a brand's reputation but influences SEO and ultimately, sales.
Many years of traditional PR experience sit alongside our digital expertise, which means we can offer the very best of integrated PR campaigns to drive online and offline sales and brand awareness.
Our team has worked with some of the biggest names in retail, including Nicky Clarke Electrical Products, The North Face, One4all, Asda, Hasbro and The Mall Blackburn Shopping Centre. Our consultants live and breathe beauty and lifestyle PR.
If you want coverage in the Daily Mail, Glamour, and a very long tail of national consumer magazines, blogs and newspapers then PR Agency One is the team for you.
Award winning lifestyle PR campaigns and press office services
PR Agency One's award-winning Lifestyle PR team has earned a reputation for delivering highly engaging brand campaigns, connecting consumers with innovative products and services that improve their lives. Their creative approach to Lifestyle PR has allowed them to deliver campaigns that are tailored to their client's target audiences, allowing them to reach new heights of success.
Their Lifestyle PR services include consumer features, real life case studies, news releases and various other tactics that help secure coverage in renowned magazines such as Vogue, GQ, Elle and Marie Claire. With their expertise in Lifestyle PR they can provide your product or service with the exposure it needs to reach your target demographic.
PR Agency One understands how to effectively craft Lifestyle PR campaigns that will capture the attention of trendsetters and amplify your message. Furthermore, their team's knowledge of Lifestyle PR trends ensures that they remain at the forefront of industry news and can create innovative campaigns that are sure to make an impact by hijacking the news agenda.
The Lifestyle PR team at PR Agency One has a proven track record of success, and their commitment to quality continues to set them apart. If you're looking for an agency that can create PR campaigns that will help bring your product or service to life, then look no further than PR Agency One.
With their award-winning team at your side, you can rest assured that your campaign will be handled with the utmost professionalism and care.
PR Agency One's Lifestyle PR team offers campaigns that span a wide range of demographics, from Gen Z to Baby Boomers.
For Gen Z audiences, the Lifestyle PR team is able to capture their attention with fresh and relevant content from magazines such as Vice and Refinery 29, which speaks directly to this generation's interests.
For Baby Boomers, the Lifestyle PR team is able to leverage its expertise in magazines such as The Lady, which speaks directly to their demographic.
The Lifestyle PR team at PR Agency One also specialises in leveraging digital channels to reach highly targeted audiences. This includes creating content for social media. They can also secure celebrity endorsement and influencer campaigns to ensure that your Lifestyle PR campaign reaches the right people.
No matter what kind of Lifestyle PR campaign you're looking for, the Lifestyle PR team at PR Agency One has the expertise to make it happen.
PR Agency One has an award-winning PR team that helps brands create campaigns for people of all ages. They have services like consumer features and real life stories, which help get the brand's message into magazines like Vogue and GQ. The PR team also works with a creative content team to make videos for YouTube, TikTok, Instagram, and other websites.
Unrivalled digital prowess and world-class measurement
Our campaigns use the latest digital PR, SEO PR, social media, paid strategies and analytics to ensure the brand, reputation and commercial metrics are hit. We have a team of B2c and B2B professionals that handle outreach to journalists and bloggers. What is unique is their vast digital training, as even the PR team are well trained in advanced analytics and even the most junior member of the team can recognise a good link from a bad, or identify nofollow mark up. For example, if you want to set up a custom segment to measure revenue for a product SKU and attribute it to PR then pretty much anyone in the business can help. It is this attention to detail which affords our teams the ability to drive huge commercial outcomes for our clients.
For more information please contact our managing director on James Crawford on: