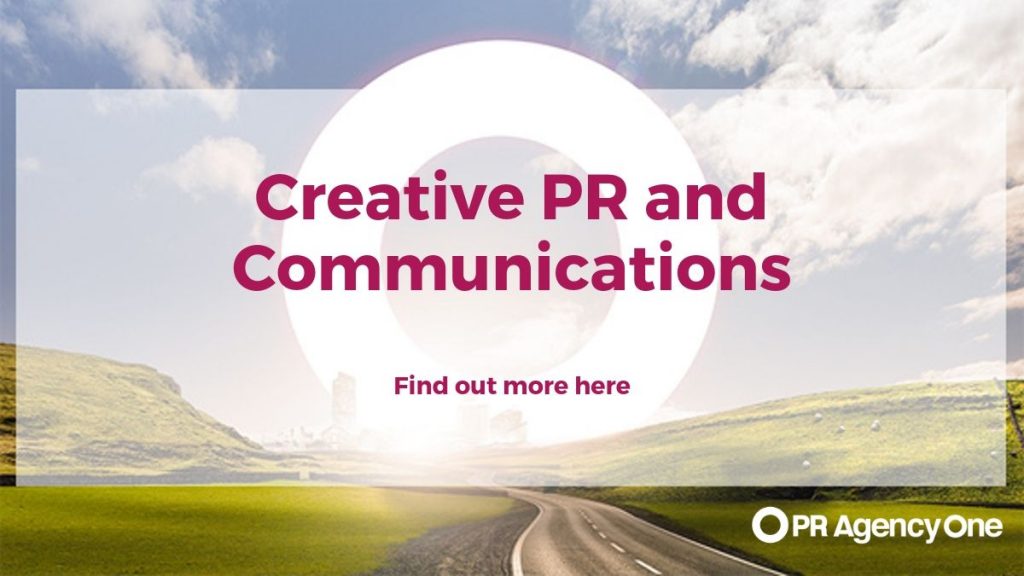 Organisations and brands need to find ever more creative ways to reach their audiences. They need campaigns which not only stand out but also communicate complex brand messaging to a nationwide audience. Driving awareness and understanding at the same time is not easy, which is why brands should partner with an agency that gets how to turn impactful ideas into successful, award-winning campaigns.
Creative communications require clients and agencies to be bold, imaginative and insight driven. Big, impactful campaigns can often involve greater expense and risk which is why creativity must be well informed, planned and executed. Media relations, stunts, social media must all play their part.
Imaginative and bold PR with vision – optimising creativity through insight and planning
Opportunism is key but being in the right place and the right time will only get brands so far. An award-winning creative campaign must be original, insightful, well planned and perfectly executed. Only then will campaigns pay off.
A great creative communications campaign will work across PR, social, advertising and experiential. Every tactic and idea must be at our disposal, from podcasts to newsjacking.
A creative PR idea is never as simple as it might seem. A creative campaign should be well planned and have depth. With campaigns needing to be refined multiple times to minimise risk and take advantage of multi-channel marketing, creative communications have to be a multi-stakeholder discipline. You need an agency that is both creative and organised.
Take a look at our examples:
How to choose a creative communications PR agency?
Not all agencies are created equal. You need to find an agency that has a track record for excellence in creative PR. A multi award-winning agency. An agency whose people understand your business, your values and your desired outcomes. 
Being able to propose creative ideas is one thing but can they deliver? Writing the right PR brief helps but it is also important to work with the agency's team from managing director right down to the account executive, to understand if they have strength in depth. It is this strength in depth that PR Agency One has in abundance. This creativity is driven from our people and our approach.
We hire the very best people and invest in them. You can find out more about our company vision and values here and in our Alternative Company Handbook. We also have the very best processes and we currently hold the PRCA Communications Management Standard which is a best-in-class quality process that is built around the principles of ISO9001 and Investors in People.
How to measure creative PR success?
Do you measure success in column inches or social media impressions? Engagement or website traffic? The real answer is none of the above, these are simply indicators of success. What really matters are business outcomes. Did the creative PR add to the business' bottom line? Answering that question is not easy, which is why you need a creative agency with a reputation for measurable excellence. Look no further. PR Agency One has that pedigree and a suite of measurement products too. We have a suite of proprietary measurement products that help measure the impact of creativity.
Find out more here about:
For more information about PR Agency One's creative PR services, please fill out one of the forms on this page, call 0161 871 9140, or email our managing director, [email protected]