As a law firm you know that a good reputation is the key to winning business. Our Legal PR team aims to build a solid and trusted reputation for our clients.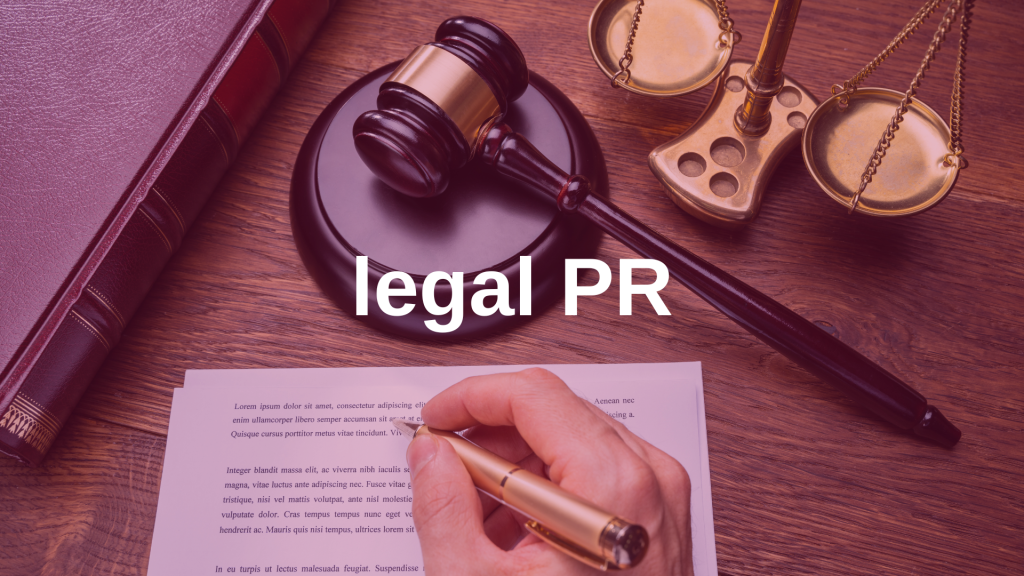 The legal sector in the UK is very diverse and specialise in a wide range of areas with solicitors and barristers working together to provide legal advice and representation for both private individuals and companies.
At PR Agency One, we appreciate the complexities and nuances of Legal PR in the UK. Our team of experienced professionals have a wealth of knowledge that allows us to understand your legal practice's unique needs and objectives. We have a deep understanding of the regulatory landscape, meaning we can help you navigate any legal PR challenges you may face.
We can work with your partners to identify where the commercial value is in the marketplace and develop genuinely innovative media relations and social media content that works as well in the traditional media as it does digitally.
Whether you are a large, mid-tier, or a smaller regional firm, we can offer Legal PR to support the growth of your business.
PR Agency One can scale our services to suit your commercial needs, timescales and budgets. So whatever your PR and marketing challenge we can support you and your business.
Lead generation using Legal PR
Legal PR is one of the most effective marketing strategies for law firms and solicitors. Legal PR focuses on increasing visibility and generating leads, but it also builds trust and credibility with potential clients. Legal PR specialists use a variety of tactics to promote their clients' services, including media relations, thought leadership campaigns, content marketing, influencer outreach and social media.
At PR Agency One, our experienced team of legal PR professionals is well-versed in the specialised needs of solicitors and law firms. We have a deep understanding of the legal industry and its nuances, allowing us to tailor campaigns to meet the specific objectives of each client. Our expertise extends beyond traditional methods to include creative and effective tactics to reach the right audiences.
B2B and Consumer PR, along with search marketing can all play their part in creating a direct response and getting clients to make that important first step to get on contact.
At PR Agency One we have integrated traditional PR with digital to ensure that your commercial objectives can be met.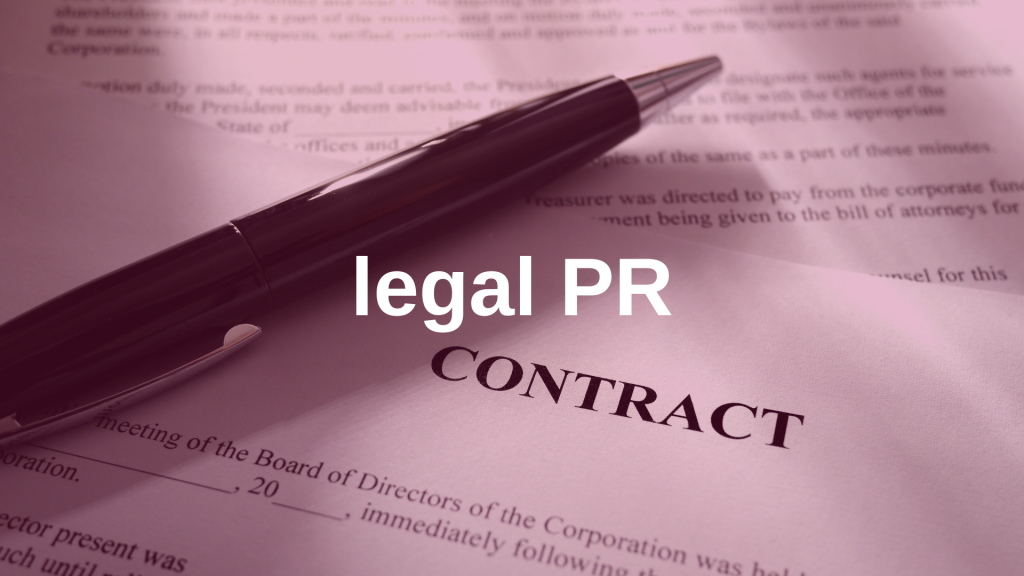 Using PR to build reputation for legal sector expertise
PR can be an invaluable tool for law firms looking to build their reputation in the legal sector. Legal PR is essential in helping law firms create a positive public image and establish trust with potential clients. By leveraging PR, law firms can showcase their expertise, increase visibility within the legal industry, and develop relationships with key influencers.
For example, PR Agency One has a track record of helping law firms devise and implement effective public relations strategies. Our experienced team have the expertise to create compelling perception changing campaigns, secure relevant media coverage and build relationships with key legal organisations in order to shape your law firm's image in the legal sector.
One of the biggest complaints that partners in law firms have about other PR agencies is a lack of expertise and understanding, We understand the importance of knowledge and accuracy when it comes to Legal PR, and our team take the time to research and understand the subject matter thoroughly. This ensures that we are able to present a law firm's message in a compelling way, whilst still adhering to legal and ethical standards.
With our Legal PR services, you can trust us to ensure your law firm is portrayed accurately and presented in the best light possible. Let us help you create a distinct reputation in the legal sector and boost your profile.
Vast legal PR experience
PR Agency One's legal team has worked with a wide range of law firms over the years. Most notable is our work with Fletchers Solicitors and Patient Claimline.
Fletchers Solicitors is now the largest medical negligence specialist in the UK, and PRAO has supported the firm's journey from being a relatively unknown firm to an established market leader. Read our Fletchers legal PR case study here.
To benefit from our specialist Legal public relations knowledge, please call James Crawford on: