Great Financial PR matters. The financial services industry is undergoing a period of unprecedented change. The pace of regulatory change, combined with globalisation and advances in technology, has brought fresh challenges to financial services businesses.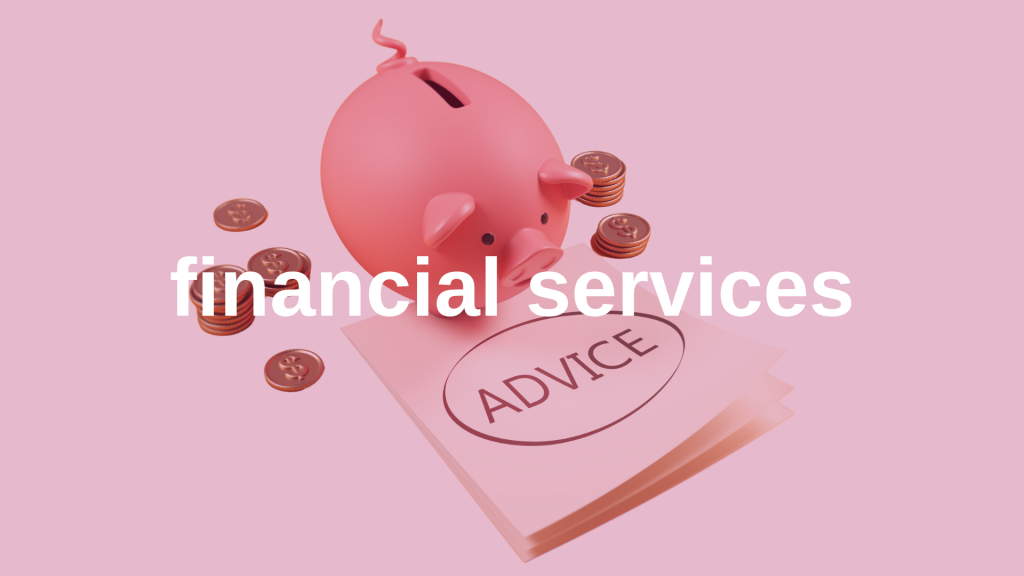 Traditional banks and financial services firms are seeing increased competition from disruptors who are using technology to develop innovative products and services that reinvigorate the way businesses operate and consumers live.

We work for both large traditional banks and agile fintech start ups – we've seen it all and are perfectly adept at steering organisations – big or small – through any PR and social media challenge.
At PR Agency One, we understand the changing landscape of financial services and the importance of great PR and social media counsel. We deliver campaigns for banks, private equity firms, and other investors or lenders to develop creative strategies that will help them navigate this rapidly evolving market.
Our clients benefit from creative campaigns that drive effectiveness while keeping up with regulatory changes and utilising new technological advancements across all sectors of financial services. With PR Agency One at your side, you can confidently take on today's challenges while preparing for tomorrow's opportunities.
We understand the value of creative and effective Financial PR, and we are dedicated to helping our clients succeed. Contact us today to find out more about how our Financial PR agency can help your business reach its goals.
PR for banks and corporate finance organisations
At PR Agency One, we are a leading UK PR firm specialising in Corporate Finance PR. Our team of dedicated professionals is here to help businesses seeking investment by providing creative expertise and effective solutions.
We understand the intricacies of corporate finance, including business lending, debt, and the complexities associated with securing funding from banks, private equity firms, and other investors or lenders. Our goal is to effectively communicate these complex ideas in an easily accessible format, ensuring that your message resonates with your target audience.
With our experienced Corporate Finance PR executives, we have a deep understanding of the needs of businesses looking for investment. We know how to help lenders and investors comprehend the risks and rewards involved in business lending, enabling us to establish meaningful relationships on your behalf.
Our track record speaks for itself. We have successfully helped numerous corporate finance clients build strong relationships with stakeholders, maximise media opportunities, and ensure their message is heard in the right places. Whether it's developing comprehensive communications strategies or crafting compelling content, we are dedicated to achieving your Corporate Finance PR objectives.
If you're seeking experts in Corporate Finance PR who can provide creative solutions and proven effectiveness, look no further. Contact PR Agency One today to discuss your specific needs and discover how we can add value to your business.
Experts in personal finance PR
PR Agency One has extensive experience in delivering effective PR and social media solutions in the personal finance space across various market segments.
We have successfully partnered with clients in the banking sector, helping them enhance their brand image, promote their account offerings, and establish trust among potential customers.
Through strategic media placements, thought leadership articles, and engaging social media campaigns, we have effectively communicated the benefits of their banking services to a wider audience.
In the savings and investments market segment, we have worked closely with financial institutions to promote their savings products and investment opportunities.
By crafting compelling content, organising educational webinars, and leveraging social media platforms, we have effectively communicated the value of long-term savings, the importance of diversification, and the benefits of different investment vehicles. Our efforts have not only attracted new customers but also educated them on making informed financial decisions.
Within the credit and lending market segment, we have assisted both traditional banks and alternative lenders in building their brand reputation and reaching their target audience.
Through media relations, press releases, and social media campaigns, we have successfully highlighted competitive interest rates, flexible lending options, and streamlined application processes. By effectively communicating the benefits and responsible use of credit, we have helped individuals make informed decisions and find suitable lending solutions.
In personal finance insurance, retirement planning, and tax planning, our PR and social media strategies have focused on providing educational resources, highlighting industry expertise, and increasing awareness of the importance of financial protection. Through thought leadership articles, media placements, and social media engagement, we have successfully positioned our clients as trusted advisors, assisting individuals in securing their financial future, maximizing retirement savings, and minimizing tax liabilities.
PR Agency One's comprehensive PR and social media approach has allowed us to deliver tailored strategies to clients operating in all the above individual market segments of personal finance. By combining our expertise in PR, media relations, and digital marketing, we have effectively communicated the unique offerings, benefits, and expertise of our clients in the personal finance space.
Don't take our word for it, check out our case study of Claro Money.
Experts at operating in regulated markets
PR Agency One's Financial PR team has in-depth experience of working in the dynamic and highly-regulated financial services market. We are committed to delivering great value and high quality market expertise that is commercial and practical.
We have experience of advising corporate and retail banks, insurers, private equity and venture capital firms, hedge funds, wealth managers, payment institutions, asset lenders, and financial services trade associations.
And we've combined our specialist knowledge of the financial and technology markets to become a leading partner to the growing FinTech market across the UK and Europe.
Strategic advice and financial PR in the financial services market
Our search and social listening can help a financial services organisation create the best PR strategy. It helps by looking for keywords like Corporate finance PR, business lending, and debt. We can monitor risks, existential threats and opportunities by using monitoring key topics or emerging trends. We can also keep an eye on how your company is doing compared to other companies. This will tell the organisation what people are saying about their services and how to improve it.
Our Corporate finance PR team is experienced in working with financial services organisations. We understand the needs of banks, private equity, and other investors or lenders to private companies. Our knowledge extends beyond traditional PR tactics, including content creation for all channels, media relations, and investor relations, as well as crisis management.
We use data and analytics to create targeted Corporate finance PR campaigns that reach the right audience. Our creative ideas ensure the message gets through and resonates with decision makers. All this is backed up by our track record of success in Corporate finance PR, showing we can deliver great results for brands looking to engage with investors and lenders.
Our services include media relations, strategic advice on mergers & acquisitions, investor relations, online community management, media presentations, employer brand and internal communications.
For knowledge-based businesses, standing out as a leader is important. It is particularly important if you are looking to take on larger competitors with bigger brands and more resources.
Our thought leadership programmes, driven by rigorous research and analysis, position brands as the expert on the big issues that matter to their customers.
We use our digital know-how to ensure thought leadership programmes that build links and brand awareness, and power reputations.
Reputation management in the financial services sector
Almost any business can face threats to its reputation.
PR Agency One is experienced at advising large corporate firms and SMEs on how to deal with potentially damaging media exposure before the story is published or broadcast, as well as afterwards when the damage needs to be mitigated.
Our Financial PR team advises on issues and crisis management, offering a 24/7 response service.
We provide clients with detailed insight into how their brands are perceived by existing and potential customers. This includes competitor comparisons and reports showing how their reputation is affected by specific issues or campaigns.
To benefit from our innovative thinking, creativity and flawless delivery, please call James Crawford on: