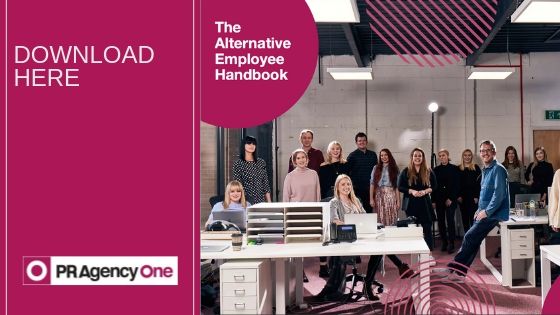 The alternative company handbook covers everything that you need to know about working at PR Agency One, from our company vision and values, diversity and inclusion policies to our employee benefits and much more.
There is a timeline to tell you about how we got here and how they have flown by with client and award wins aplenty.
In case you are thinking of relocating to Manchester, the alternative handbook will also tell you about the city, the trendy Chorlton suburb of and its amazing range of shops, cafes, bars and delis.
We always value your feedback too so do let us know if there is anything we have missed.