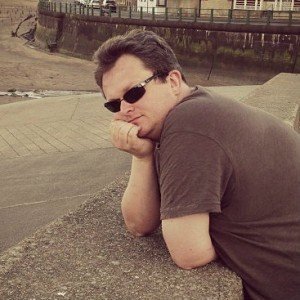 We are extremely saddened to say that one of our close friends, Richard Hudson, lost his battle with cancer earlier this month. His funeral will be taking place tomorrow and a fund to help talented digital graduates has been set up in his name.
Richard, who owned web design agency Vanilla Storm, passed away at the age of 43 on Friday 30th January 2015. He was an extremely well-respected member of the digital community in Manchester and a personal friend to PR Agency One. He was truly inspirational and we are devastated to have lost such a valued friend. Richard brought so much to the industry and touched many lives. He will be greatly missed by a very large number of people.
Throughout his career Richard was deeply involved in the digital industry and was very passionate about his work. In 2004 he started Vanilla Storm with his wife and has also been a member of the Manchester Digital council since 2006. He also became a director of Manchester Digital in 2010. In addition to this, he was a founder of the successful digital conference, SAScon. Its seventh conference is taking place in June this year. We worked very closely with Richard through SAScon and Manchester Digital and he played a central role in helping us to win these accounts.
His funeral will be taking place at 12.15pm on Tuesday 17 February 2015 at the Rowan Chapel in Stockport. This will be followed by a gathering at the Hind's Head pub in Stockport to commemorate his life and achievements.
The Richard Hudson Prize has also been set up in his name by his wife Jenny and will be awarded each year to a student at Manchester Metropolitan University. This fund will recognise the talents of a final year student who is about to graduate and enter into the industry. Richard was passionate about the digital sector and would be proud to have his name associated with this fund. He valued the importance of education and would be pleased to know that this fund will really help talented students who are struggling to buy books or equipment.
Contributions to the Richard Hudson Prize fund can be made online via credit or debit card or by cheque. Online payments can be made on a one-off or regular basis via the MMU website. Cheque payments should be made payable to 'Manchester Metropolitan University'. All floral tributes should be sent to The Co-operative Funeralcare, Stockport.
Tags:
digital
,
Funeral
,
Manchester
,
Richard Hudson
,
Tribute
Posted
by