What music, if any, to listen to is a daily topic of discussion in offices since, well, forever.
Here at PR Agency One, the discussion has been known to develop into a debate from time to time.
Studies have found that having background music playing in the office can motivate staff and increase productivity. There's nothing that highlights the variable tastes among colleagues than music.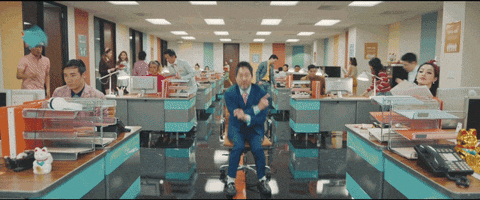 And while there are countless factors that will contribute to the differences of opinion, from a person's mood to their workload, it's likely the following will have a significant influence:
The genre divide – One thing is for sure, you can't please everyone. While some will prefer listening to smooth jazz, others will be partial to hip-hop or the latest chart toppers to get them through a day in the office.
The generation divide – Music will draw attention to the generation gap like nothing else. Working in marketing, it's likely there will be a share of 70s, 80s and 90s babies, all of who will reflect on the music they've grown up listening to and will, no doubt, be passionate about their taste in music.
Silence is a virtue – While they may be few and far between, there's always the possibility that one or more colleagues prefer silence in their workspace. I mean, this is understandable to a certain extent. There's nothing more annoying than working on a pitch under pressure and hearing Justin Bieber's 'Baby' blasting from the Sonos behind your head.
And whether the music itself is impacting your productivity, or if it just improves your mood, music can be a benefit in the office if managed properly.
The key to a harmonious environment, whereby everyone gets their fair share of airtime, is to introduce shared playlists. You can use Youtube, Spotify or iTunes to name a few and each member of the team can contribute their favourite songs to add to the weekly playlist.
Aside from this, there must be an agreed volume cap during working hours. Remember, you might have finished your work for the day, but somebody on the other side of the room could be on deadline and won't appreciate your techno classics blasting from the speakers.
If a shared playlist and a moderate volume still doesn't solve the office's music taste war, there's always earphones, or better yet…ear plugs.
Here's the Ultimate Office Playlist (according to PR Agency One).
Posted
by