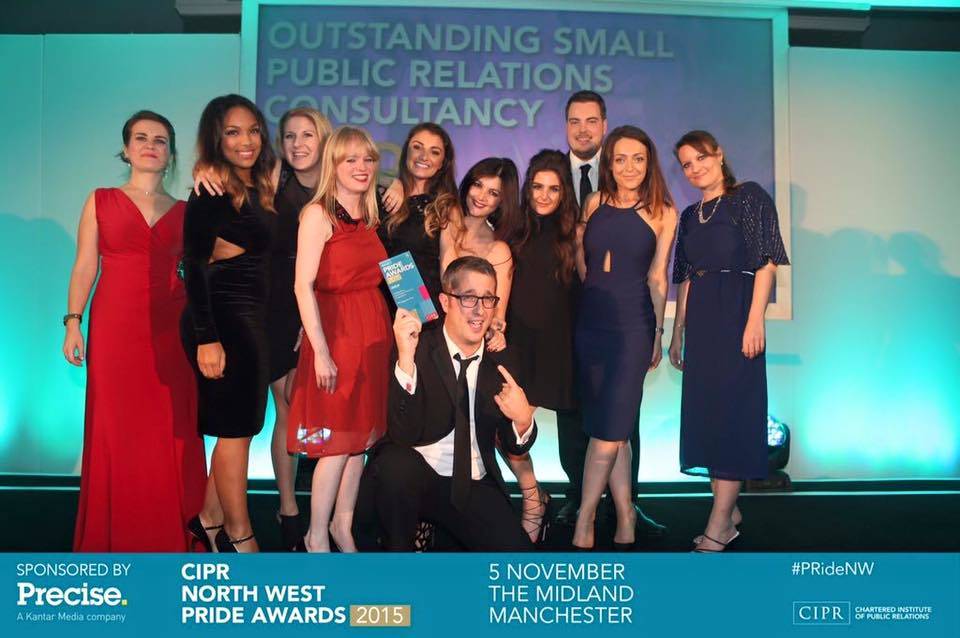 We are delighted to announce that PR Agency One has won Outstanding Small Public Relations Consultancy at the CIPR Awards.  If you want to find out more about our successful client offering, please click on our public relations consultancy page.
After being shortlisted for five awards, the team also won gold for a successful consumer and link building campaign for garden furniture retailer Alfresia, and silver for best Corporate and Business Communications campaign for One4all, the Post Office gift card.
The CIPR Awards are hotly contested and arguably the gold standard for the public relations industry, and they are independently judged to the highest of standards.
This win comes shortly after the agency scooped Best Small PR Agency at the PR Moment Awards in January 2015. Without trying to sound unrelentingly smug ☺ the team now hold both titles. It feels great.
PR Agency One managing director James Crawford, said: "We are delighted to win Outstanding Small Public Relations Consultancy. The team work so hard and genuinely have an innovative approach to PR.  I am so proud of each and every one of them."
Posted
by