For PRs working in B2B and corporate PR, landing coverage in top tier technology publications is just as big of an achievement as placement in the national news media. These titles are read by decision makers, those responsible for the procurement of new products and services, the investor community and other industry stakeholders.
These B2B tech titles break the news that matters most, cover business insights, advice articles, reviews of the latest developments and products, and have circulations and readerships in their millions.
Certain publications aimed at business-to-business IT and tech audiences are hugely influential within their sector. Knowledge of what these publications are, what they cover and how to secure coverage in them is an essential tool in any B2B tech PR's toolkit for establishing their clients in the tech world.
Top 10 B2B technology media
Here is a list of the most highly regarded B2B technology publications, including the topics they're interested in, and their readership figures.
Alphr
Reach: 106,000,000 MUU
Alphr covers both B2B and consumer tech, focusing on the industry's innovators and leaders, and the impact of new technology in a variety of sectors. Alphr publishes articles covering everything from cars of the future to business and makes an ideal publication to secure coverage in if you have news that is going to appeal to both tech professionals and consumers.
ZDNET
Reach: 36,700,000 MUU
Aimed at chief experience officers (CXOs), chief information officers (CIOs), buyers and other decision makers in IT, ZDNET is a great publication for reaching influential people within the tech industry. It covers news surrounding security, networking, data centres, hybrid clouds, hardware, storage and more. ZDNET previously had a specific UK website, and despite now being merged with its international site, there is still a page dedicated to UK tech news.
TechCrunch
Reach: 13,000,000 MUU
Established in 2005, TechCrunch is a leader in the B2B tech field. The blog covers companies who are making an impact, breaking tech news and profiles of new internet products. TechCrunch is dedicated to giving a space and voice to start-ups and people who are new or doing new things within the tech sector. Although TechCrunch's home is in San Francisco, articles on UK tech news are regularly published and the site is very influential in the UK tech scene.
The Register
Reach: 7,828,020 MUU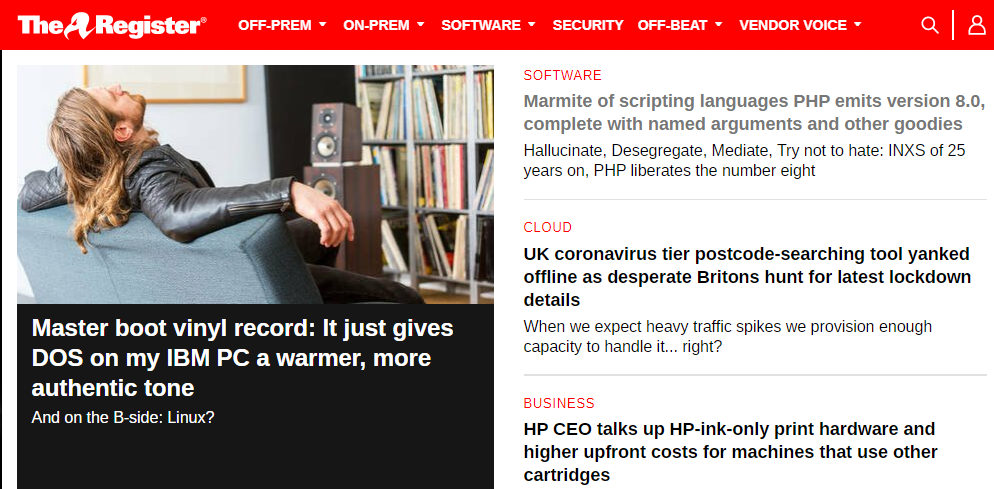 The Register covers software, security, data centre, business, personal technology, science, emerging technology, DevOps and white papers, as well as breaking and covering tech news. The website is aimed at tech professionals, enthusiasts and policy makers and makes a great one-stop-shop for all manner of technology coverage.
Digital Arts
Reach: 3,000,000 MUU

Digital Arts is aimed for people who work in creative tech – graphic design, 3D animation, video, web and interactive design and so on. Digital Arts covers news and features, as well as product reviews, tutorials and guides, addressing the needs of those within the digital media profession. It emphasises forward-thinking content and runs more exclusive reviews and features than any other website in the market.
ITProPortal
Reach: 800,000 MUU

ITProPortal is aimed broadly at technology professionals. It covers news, virtual private networks, antivirus products, software guides, webhosting, reviews and features on infrastructure, the public sector, start-ups and business. ITProPortal has readers all around the world, so securing coverage with them is a great way to reach a dedicated B2B audience. Submission guidelines can be found here.
Computerworld UK
Reach: 212,000 MUU
Computerworld aims to empower IT professionals by helping them navigate the increasingly cluttered tech landscape, guiding them in understanding real issues and using tech to create business advantages. Computerworld also helps managers tasked with optimising client systems and revolutionising the customer experience. It is a good publication to keep in mind when working on PR campaigns about making life easier for IT professionals.
Computer Weekly
Reach: 200,000 MUU
Aimed at senior IT professionals and key decision-makers within the industry, Computer Weekly provides news, analysis, opinion and information for the community. The publication advocates the role of IT professionals and technology in improving organisations in all sectors of business and public life.
IT Pro
Reach: 142,000 MUU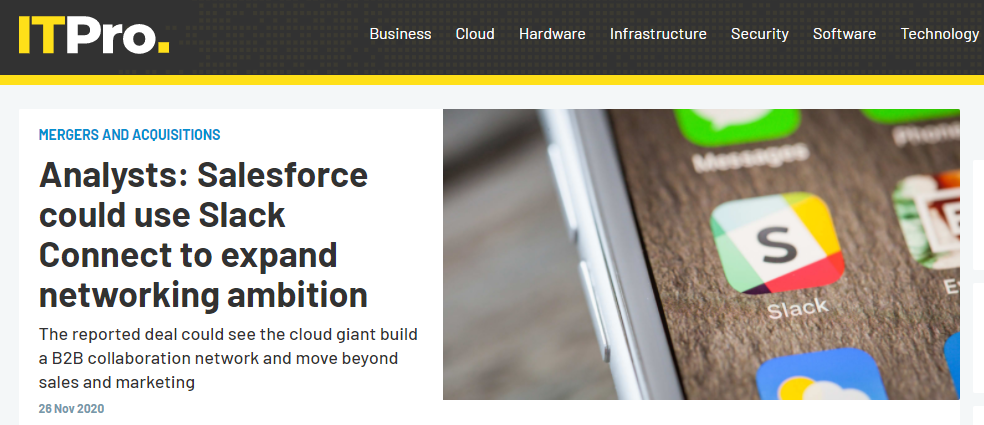 IT Pro is a publication for the UK's IT professionals, including business development managers and C-Suite personnel. IT Pro covers breaking news and features across a huge range of IT topics – from software and hardware to legislation and business operations, making it an incredibly influential publication to land coverage in when appealing to professionals in the IT business.
Computing
Reach: 73,950 MUU

Covering news, big data and analytics, DevOps, security, GDPR, artificial intelligence, diversity, cloud and intelligence and CIOs, Computing is a publication aimed at IT professionals, leaders and decision makers. Computing spans across online and mobile versions, a monthly print version, news alerts and social media. It plays a vital role in informing IT leaders and is a platform for discussing and debating the latest issues in business technology.
For the right story …
B2B publications may not always be the only way of reaching your professional audience, and coverage in consumer tech publications could be equally as effective – let's face it, a corporate interest in tech usually translates to a consumer interest in tech too. The following publications are worth bearing in mind if you have a consumer angle which can be pitched to journalists.
The Next Web
Reach: 2,771,610 MUU
The Next Web is a blog which contains articles in seven different European languages. It offers and international perspective on the latest news in internet technology, business and culture. The Next Web invites pitches from PRs for expert comment and advice, profile opportunities and launches as well as wider industry news.
Wired
Reach: 1,106,220 MUU

Wired is a hugely influential magazine when it comes to tech. It focuses on what is next and brings its readers the news, people, trends and big ideas in tech that will change their lives. The UK version of the monthly magazine contains compelling longform journalism, intelligent analysis and product reviews as well as outstanding photography and design. It's great for placing human-focused tech stories and news surrounding the next big thing.
For help compiling a media list appropriate to your business, brand, product service or story, and to hear more about our technology PR offering, get in touch with us via our contact form.
Tags:
B2B PR
,
b2b tech
,
magazines
,
technology
,
technology publications
Posted
by