Here are a few links of interesting "media" stories, which tickled my whistle this morning.
TECHCRUNCH

I recently contributed to a feature for How-Do on Twitter and Mob rule, which was written by @LauraSpence. I wish I had raised a few of the points on realtime news that was written in this article . I also wanted to write a post for my blog on the Tiger Woods story, but I think realtime news has passed me by, as this article sums everything up.
Amazing picture of the Sun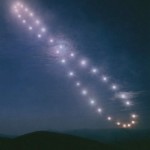 This stunning photograph of the Sun was trending on Popurls.com and appeals to anyone with an interest in nature, and the natural patterns that lie within the world around us. Beautiful, and an example of the internet at its best.
RIP Technics
As a man who has several thousand 12 inch records, and a proud owner of a set of Technics 1210s, I was very said to read this last night, which shows that Panasonic has decided not to make their iconic turntable any more. The geeks among us will read the online chatter which takes the line that only the MK2 will cease production, but the official line is that the MK5 is for the chop too. It could all be a clever PR stunt and I will be looking into this in more detail.
If true, these are dark days for music fans, but the technology has moved on. All I need now is to pay someone to sit and digitise thousands of my records – a thankless task, but I am willing to pay.
The BBC keeping Cyberspace open to the public
This is an interesting read. For me the BBC should be a major battleground for Labour at the next election. It looks like Cameron has signed a deal with Murdoch to cut the BBC down in size in return for News International's support. This article shows why we need a big BBC. I am sure the public would back a party which fought the corner of the Beeb.
Ikea Facebook row rumbles on
Yesterday I posted about a clever social media stunt by Ikea. Yesterday Craig McGill added a neat twist. Read here for more information
Seth Godin
And finally, something on the internet which annoys me. Seth Godin's blog is one of the biggest draws in the Blogosphere, but does anyone else think that his content is crap? The Yanks really go for this sort of self help, psychobabble.
So this is why I turn to the internet for news. I went to the corner shop this morning and bought a copy of the Guardian, but I haven't even looked at it yet. Instead I've tapped into five stories which have defined my morning.
Tags:
BBC
,
How-Do
,
Ikea
,
Laura Spence
,
Photography
,
Seth Godin
,
Techcrunch
,
Technics
,
Tiger Woods
,
Twitter
Posted
by