Fifteen years ago this month, Manchester United's Eric Cantona was sent off at Selhurst Park and proceeded to kung fu kick a Wimbledon fan who abused him.
Arguably this is one of the biggest sporting news stories of the 1990s.
This story was huge! I can't believe that it happened and equally I can't comprehend that it took place fifteen years ago! It seems like yesterday.
Oh to have been a Press Officer for Manchester United. I'd love to get their take on the story.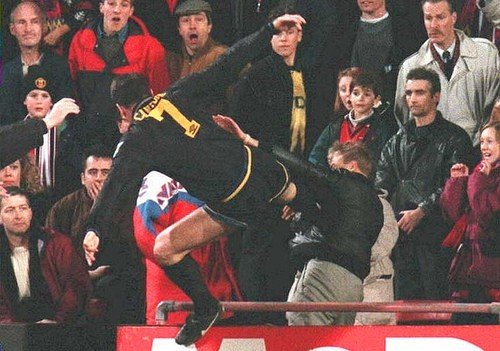 Photography Taken by Phan Duy An
Tags:
consultancy
,
eric cantona
,
Manchester
,
MUFC
,
pr
,
Public Relations
,
United
Posted
by