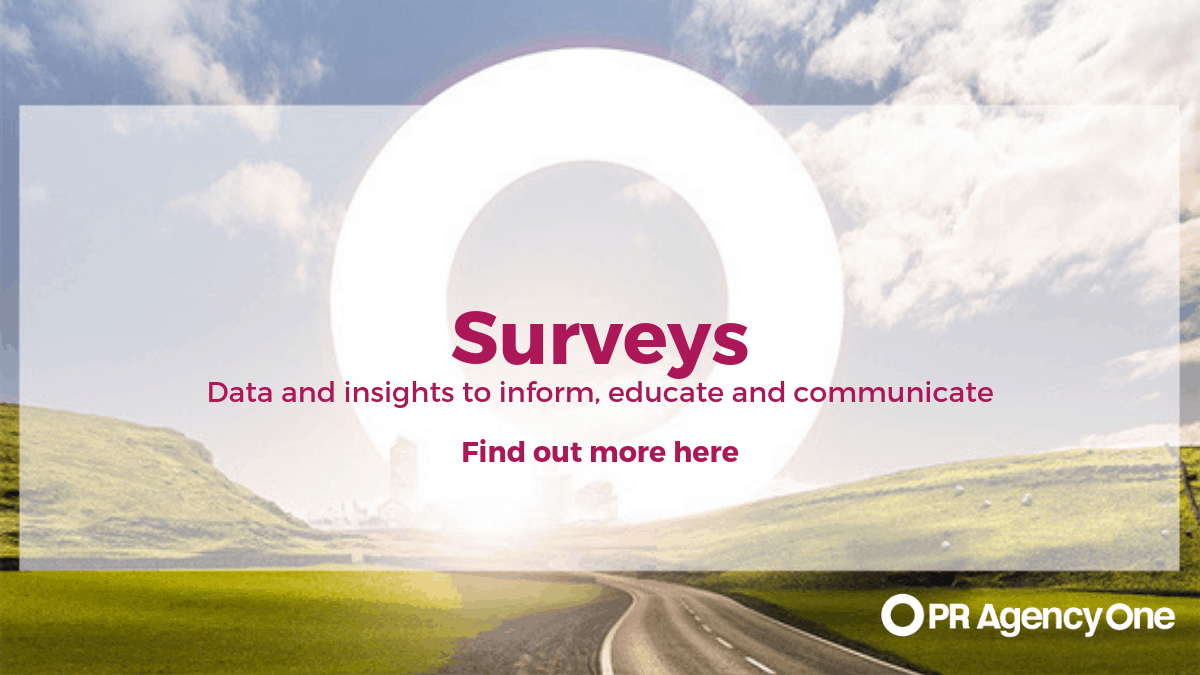 As the saying goes, "Knowing yourself is the beginning of all wisdom."
That's why we work so hard to design only the most enlightening of surveys. Contextually appropriate, insight-rich and reaching out to exactly the right audience.
Survey Analysis That Delivers an Accurate Understanding of Your Business
Without an accurate understanding of your starting point and without the ability to measure changes in perception over time how can you learn? How can you assess the impact of your PR? What's working? What isn't? And how can you shape it for the best results?
We use a range of new digital and classic offline information-gathering tools and methodologies to develop our surveys. And we'll use a range of audiences to complete them, from our own database, our clients' databases, or panels made up of members of the public.
Surveys for Market Research to PR Studies
From PR surveys and research, Customer Satisfaction, Employee Satisfaction and Net Promoter Score surveys all our information gathering and evaluation is carefully co-created with our clients and evaluated to deliver the most informative campaign-specific data.
Why do we offer such a broad range of different types of surveys that cover everything from market research through to PR studies?
It's so that we can meet a wide variety of needs for a diverse range of clients. It also means that we can look at all aspects of your reputation throughout all your stakeholder groups whether internal and specific products or services stakeholders. Bringing that information together allows us to create a far larger and more representative picture.
Best Practice Surveys
Following industry best practices to ensure we are at the forefront of the research industry applying the latest in Online Qualitative Research, Data Processing & Tabulation, Advanced Analytics & Research Services.
With access to an extensive range of survey groups and panels we can offer everything from national representative surveys to niche groups or professions in enough quantity that they are statistically relevant, Surveys designed using flexible online survey tools that allow us to create detailed and complex survey question types including grid testing or using imagery, survey automation, data analysis and visualization tools, Artificial Intelligence (AI), Computer-Assisted Telephone Interviewing (CATI), to elicit deeper more meaningful results.
B2C Survey for Decathlon
For Decathlon we carried out a comprehensive analysis of brand amongst UK audiences covering:
Prompted and unprompted brand awareness.
Brand performance for online and store customers.
Performance against key brand attributes and values comparing them with other like for like retailers.
Analysis of key consumers drivers to help inform strategy and operational decisions.
Reputation profile to identify aspects of brand and reputation are being reinforced through PR and the media that shapes that profile.
Analysis of whether aspects of the brand are effectively communicated to consumers and talked about consumers.
Reputation and risk/risk incident tracking to assess the impact on overall reputation health and respond accordingly through PR and comms.
All used to design and shape influence PR strategy to have the best possible impact on reputation and brand development in the UK.
B2B Survey for Fletchers Solicitors
Fletchers: A PR strategy to develop the reputation of the business to reflect its true status as a top 100 law firm in the market.
Here's what we did:
Fletchers reputation benchmarked against internal and client stakeholders as well as industry peers including other solicitors and medical experts.
Worked alongside senior leadership team to understand reputational strengths and weaknesses.
Applied 60 different reputation KPIs based on those strengths and weaknesses
Advised Fletchers on operational improvements in response to weaknesses –
Applied PR to strengthen perceptions around areas such as visibility of the brand association with chosen brand values.
Assessed reputation profiles of key competitors to understand how the positive aspects of their reputations might inform Fletchers strategy and brand development.
Measured the original exercise after a year to evaluate the impact of operational changes and communications strategy on key audience perception – the research showed an improvement across 69% of the reputation KPIs being tracked.
PR Survey Analysis and Reports to Grow Your Business
Want to know more about how surveys can laser guide your PR? Examples of the kinds of surveys we conduct? How we create them? The results they deliver?
Talk to us now on: