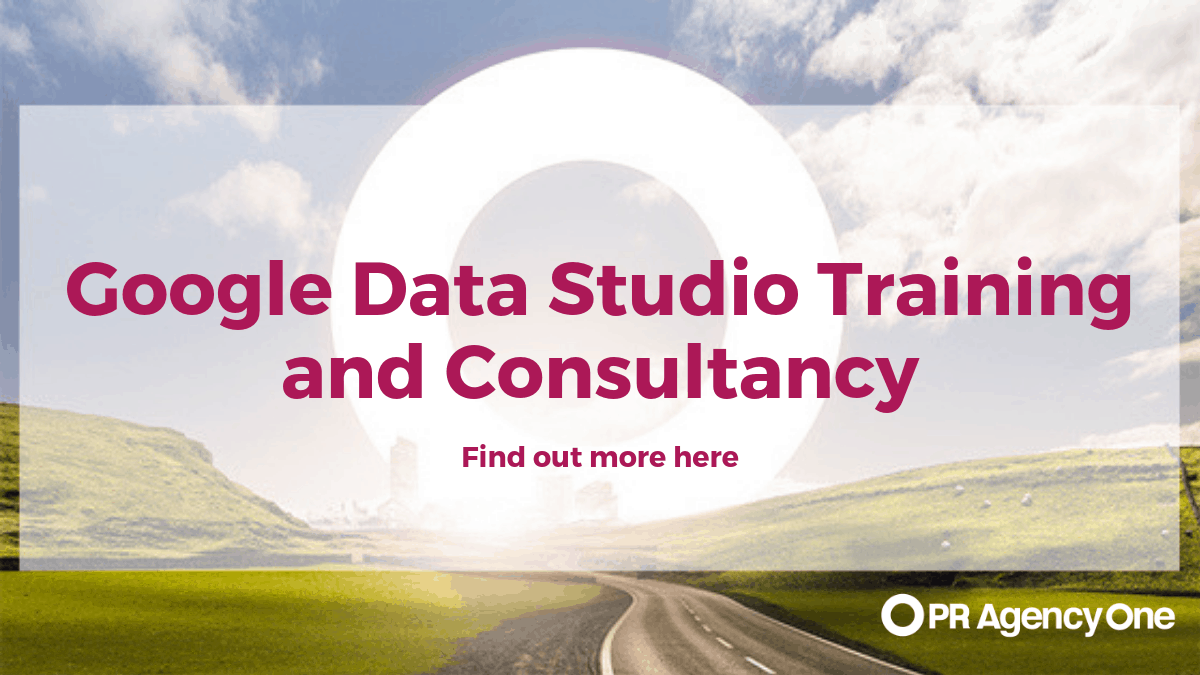 Data's great. We all love data. 'The new oil' they say. But only when it has meaning – and that is where our Google Data Studio Training and Consultancy comes in. Helping us understand data's implications so that we can use it positively, to shape our thinking, our campaigns, our success.

But when it comes to turning your data into meaning, to appreciating its significance and the ways you can use what it tells you to guide your business, for some people, experiencing it visually as opposed to just raw numbers can really bring it to life. Seeing your data makes its value clear.
Visualising data through Google Data Studio offers these powerful visual benefits. It's the way that we present data in an easy to understand way that's simple to interpret and instantly meaningful.
Accessible Information and Client Facing Reports
Ideal for board and management meetings Google Data Studio lets you import and aggregate all your important campaign numbers, from Google Analytics, Google Search Console, Adwords and Facebook ad campaigns.

Wherever online your campaigns are shifting digital dials we'll help you collate and present that information from a single data dashboard. We'll brand it for you too.
Google Data Studio Training
Our Google Data Studio Training and Consultancy includes:
Set up of branded Data Studio reports
Training on how to create Data studio content
Add advanced filters to analytics to backdate reporting
How to combine multiple data sources such as google search console, adwords and analytics
How to blend data
Data visualisation best practices
Real Time Insight
And though of course you can print out PDFs or share reports as Powerpoint presentations the kicker, when it comes to Google Data Studio, is the fact that you can run it as a customisable, interactive report… in real time.

All your essential data all in one place – attractive, customised, annotated, clear, valuable, live.
It's Time to Answer the Questions that Matter
Now, instead of asking the question 'what's going on?' or struggling to make sense of the raw numbers, the questions turn into, 'right, what are we going to do with this information? How can we use this understanding to shape our strategies and our campaigns? What should we do more of? What should we do less of? How can we use this understanding to become even more successful?'

The mission-critical questions that we help our clients answer every day.

Find out how our Google Data Studio Training and Consultancy can help you make the most of data to help you grow your business.
Call now on: