Are you looking for an agency with extensive experience of influencer marketing campaigns?
At PR Agency One we have years of experience working with influencers of all shapes, sizes and types.
PR Agency One not only identifies influencers and content creators using a number of AMEC aligned metrics, but develops the strategic and creative concepts for influencer campaigns. The consultancy will also develop the contract for the influencer and manage the entire 360 processes of the campaign. We can help with influencer sourcing and exposure for product launches and campaigns. Influencer activity is a huge focus for our consumer PR, technology, sports, retail, fashion and health and beauty teams.
We can help whether you are an expert in influencer marketing but need additional support, or if you need an agency to support you on taking your first steps with content creations on instagram, YouTube, Twitter and TikTok.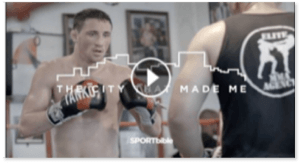 We can provide support whether you want to commission highly relevant and engaging micro influencers, or if you want to set up complex brand partnerships with top tier influencers and celebrities.
How can I select the right influencer?
PR Agency One has a tried and trusted approach to identifying the most appropriate content creators and influencers. We use social listening tools and analytics to search through hundreds of thousands of influencers.
We can find networks of influencers who might have been overlooked or are undiscovered, but have huge engagement among a loyal base.
Topic intelligence – we use multiple data sources to find the influencers with the highest relevance
Content relevance – we match influencers based on their specialist subjects and engagement today
Demographic insights – we overlay information about their audience's age, location and socio-economic grouping with advertising planning data that helps target our influencer campaigns with pinpoint precision
Content creativity – we make sure that the influencers we choose can make engaging content that your brand can harness within your own social media platforms, or within your product propositions.
We are experts in the influencer market and influencers know of PR Agency One. We then use a consultant matching service to analyse all the data and liaise with you, the client to find the most appropriate influencers for our campaigns and creative ideas.
Using this data we can monitor and listen to the conversations that these influencers are having to make sure they are the most relevant for your industry, topic or product.
What types of influencers can be used in my influencer marketing campaign?
At our agency, we understand the immense impact that influencers can have on brand awareness and reach. That's why we specialie in partnering with influencers across various categories, from celebrity influencers with 1 million+ followers to passionate nano influencers with up to 10,000 followers. Whatever your brand's needs, we have the perfect influencer to amplify your message and connect with your target audience.
Celebrity Influencers (1m+ followers):
When it comes to creating mass brand awareness and reaching a wide audience, there's nothing quite like collaborating with celebrity influencers. From actors and musicians to presenters and reality TV stars, these influential individuals have a dedicated following that spans across various platforms. By harnessing their star power, we can ensure that your brand receives the attention it deserves.
Macro Influencers (100k to 1m followers):
Our roster also includes a selection of professional influencers who have developed a strong following within their specific category. With their high reach and targeted content, they possess the ability to captivate and engage audiences interested in particular niches. By partnering with a macro influencer, you can leverage their expertise and influence to drive your brand message to a receptive and engaged audience.
Micro Influencers (10k to 100k followers):
For brands seeking to connect with a highly engaged and loyal community, micro influencers offer a compelling solution. These up-and-coming influencers have a smaller but dedicated following that trusts their opinions and recommendations. By collaborating with micro influencers aligned with your brand values, you can tap into their authentic connections and benefit from their intimate knowledge of their niche audience.
Nano Influencers (up to 10k followers):
Passion projects come to life through the power of nano influencers. With their smaller but highly engaged and niche audiences, nano influencers are experts at building deep trust and fostering meaningful connections. By partnering with a nano influencer, your brand can reach a dedicated community that values authenticity and experiences high levels of engagement.
At our agency, we take pride in our ability to connect brands with influencers who align with their goals and values. Our team of experts will work closely with you to understand your objectives and craft personalised influencer campaigns that deliver exceptional results. We handle all aspects of influencer collaborations, ensuring a seamless and successful partnership from start to finish.
Ready to harness the power of influence for your brand? Contact our agency today and let us connect you with the perfect influencers to elevate your message and drive remarkable engagement.
What objectives can an influencer marketing campaign achieve?
Influencers can be used to drive brand visibility and consideration, increase social media engagement, and create engaging content. If campaigns are designed with good quality onsite content then influencer content can also be used to acquire inbound links to improve Search Engine Optimisation (SEO) and earn important third party endorsements to build reputation by association.
Clearly with so many possible outcomes up for grabs, the type of work undertaken and the type of influencer selected as part of an influencer marketing campaign can vary. If the objective is to build brand awareness then influencers need to have a genuine and sizeable audience, or campaigns need to take place at great scale.
PR Agency One has a vast network of 1,000s of influencers, but also uses a wide range of tools to identify new and emerging influencers in key niches or markets. We assess influencers based on their suitability, audience reach, areas of focus, levels of engagement and whether their web assets have any SEO value. We also work with celebrity agents to identify only the most impactful partnerships with the most popular celebrity influencers to ensure the greatest ROI.
How can I make sure a celebrity influencer has 'influence' beyond social media and in public relations?
So many influencer campaigns fail because they only work as a social media play. An influencer should have clout within the media, (broadcast, national news, radio etc). Choosing an influencer who is famous in their own right allows our PR team to create campaigns that transcend media boundaries. We want to get our clients online engagement and press coverage. Working for these twin objectives will drive brand, reputation and commercial outcomes.
How can I measure an influencer campaign?
We find that influencer campaigns can be effective drivers of brand awareness and reputational uplift. PR Agency One has an awarding winning track record of evaluation and attribution, and using our unique evaluation tools we evidence the success of influencer campaigns. Follow these links to find out about our PR measurement and social media offering.
Softer metrics such as social media engagement, reach or backlinks can be tracked such as social media reach or links, but we also focus on demonstrating the resulting conversions, sales and changes in reputation using Google Analytics and our other specialist marketing attribution tools.
For more information please contact PR Agency One on 0161 871 9140
FAQ
What is influencer marketing?
Influencer marketing is a type of marketing where an influencer promotes and endorses a brand to their wider audience in exchange for payment or free products or services from the brand.
How does influencer marketing work?
Influencer marketing works through the following process. An influencer is paid by a brand or organisation in order to produce content and present this content to their audience. This helps generate brand awareness, increase brand engagement and grow customers.
What is an influencer marketing strategy?
Starting an influencer marketing campaign requires a thorough strategy with careful planning. From platform research, audience and demographic targeting, content planning, and selecting the right influencers for the campaign objectives.
With years of experience working with influencers of all shapes, sizes, and types, PR Agency One can help you develop and execute your influencer marketing campaigns.
How much does an influencer charge?
Influencer charges vary depending on a number of different factors. The main factors include the size of the audience, engagement rate, scope of work, type of content to produce, production costs, and more. Fees can range from £100 to £100,000+. It can be challenging to put together a fair price for a branded partnership and this is where PR Agency One can help by developing a contract for the influencer and by managing the entire 360 processes of the campaign.
What can influencers do for your brand?
An influencer is someone who can engage with your target audience, increase brand awareness, raise brand reputation, boost PR, and ultimately help to convert the influencer following into your own customers.
What brands use influencer marketing?
It's no surprise that influencer marketing is an integral part of the overall marketing strategy for many brands including household names such as Nike, Adidas, Coca-Cola, Starbucks, and Airbnb. Brands are likely to spend more in 2022 with the overall influencer marketing industry expected to expand to a staggering $16 billion industry.