Marketing communications or Marcoms is the discipline of integrating a wide range of disciplines for maximum impact. This helps to increase consumer awareness of a company's products or services, as well as build brand loyalty and trust. Marketing communications can also be used to influence consumer behaviour and perceptions of the company, resulting in increased sales and profits.
Properly planned marketing communications are essential for any business seeking success in today's competitive marketplace. From traditional marketing tools like print ads, radio spots, television commercials and PR initiatives to more modern marketing tactics such as social media campaigns and online display advertising, marketing communications are an invaluable asset for any organization looking to reach their target audience effectively.
Taking an integrated approach to public relations, marketing, design, digital and advertising means that brands can ensure each specialisms' objectives are aligned and that a return on investment is achieved.
Types of marketing communications tactics
Marketing communications is an essential tool for any business looking to increase their visibility, reach and customer base. There are many marketing communication tactics available – from paid advertising, to public relations and content marketing – that businesses can use to build brand awareness and engage potential customers. In this list, we've highlighted the top marketing communication tactics that businesses should consider incorporating into their strategy.  These tactics include:
– Public Relations: Developing relationships with key stakeholders through earned media coverage, thought leadership initiatives, events, and more.
– Paid Advertising: Using a variety of marketing channels to create awareness and drive interest in your product or service.
– Content Marketing: Creating valuable content that educates, entertains, and engages the target audience to increase brand visibility.
– Social Media Marketing: Connecting with customers on social networks such as Facebook, Instagram, Twitter, LinkedIn, YouTube and other platforms.
– Email marketing: Sending out newsletters and promotional messages to keep customers updated about new products or services.
– Influencer marketing: Leveraging influencers to reach potential customers via their social profiles or blogs.
– Digital marketing: Using search engine marketing, display advertising, and other digital marketing tactics to reach customers online.
– Experiential marketing: Creating memorable experiences that people can interact with in order to build brand loyalty.
– Direct marketing: Sending out targeted marketing messages directly to consumers in the form of mailers, flyers, and more.
– Mobile marketing: Utilising mobile apps or SMS messaging to deliver content and promotional offers to users.
– Radio & TV Advertising: Reaching potential customers via traditional radio or television ads.
– Out-of-home (OOH) Advertising: Capturing attention through billboards, transit signage, and other forms of outdoor advertising media
Use of integrated marketing communications for PR and beyond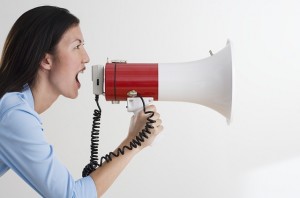 An integrated approach delivers a single message which is conveyed by all marketing communications. Different messages confuse your customers and damage brands. So if, say, a website carries a particular logo, images and message, then all newspaper adverts and point-of-sale materials should carry the same logo, images or message, or one that fits the same theme.
Generating leads with marketing communications
It sounds simple in theory, but in reality so many businesses get marketing communications wrong, or need help in joining the dots.
This is because marketing communications requires the right combination of creative and technical elements to really hit the mark. It involves understanding what marketing tactics are best suited to a business's particular objectives, defining the target audience and having the expertise to devise a strategy that cuts through the noise and resonates with them. It's not just about sending out an email or having a flashy website – it's about devising marketing campaigns that will engage potential customers in meaningful ways. Successful marketing communication is all about knowing your customer, mapping their journey from awareness through to conversion and continually optimising strategies along the way. This is why it's so important for businesses to partner with experts who understand marketing communications inside out and can help them.
The key to marketing communications is to know how far a multi-specialist can take a campaign and when they should call in a specialist who can really ensure that a particular tactic is deployed effectively.
Utilising marketing communications effectively is essential for generating leads. It is important to tailor marketing messages to reach and engage your target audience in order to maximize lead generation efforts. To do this, it is crucial to understand the goals of the marketing campaign and create a strategy that aligns with these objectives. This involves exploring different marketing channels, such as social media, email marketing, and search engine optimization (SEO), and utilising each one correctly. Furthermore, using accurate keywords can help drive more qualified traffic to your website which will ultimately result in more leads. With careful planning and execution, marketing communications can be a powerful tool in driving successful lead generation results.
This is why measurement is key. Evaluation is crucial before during and after a campaign to ensure that each discipline is performing and helping drive the campaign in the right direction.
PR Agency One is a specialist in bringing together often disparate marketing disciplines.  We do so by putting PR at the heart of marketing and creating an authentic brand narrative.
To find out more about our marketing communication offering please contact managing director James Crawford on: