OUR BRIEF
RELYNC, a Chinese-based consumer technology and mobility business, appointed PR Agency One to handle the global launch of the first foldable, smart mobility scooter, at the world's biggest and most famous consumer technology conference, CES in Las Vegas, USA.
RELYNC required a high impact launch that would set them apart from the thousands of product launches, and get the world's media talking ahead of its release in July 2018, in order to attract distributors and investors.
OUR CAMPAIGN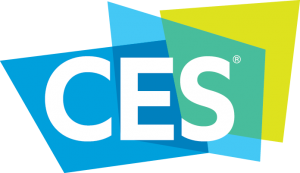 With the product yet to launch, timescales for preparation were extremely tight.
PR Agency One engaged with journalists in the UK, Europe and the USA from the world's leading consumer technology, lifestyle and health publications, to secure their attendance at the conference's media launch, CES Unveiled.
With thousands of product launches scheduled for the event – and everything from the latest smartwatches to instant in-ear translators – PR Agency One had a challenge on its hands to set this practical-sounding product apart and attract media to the stand.
The audience was targeted with key messages using PR storytelling to define the need for this type of product and make mobility of interest to the world's most cutting edge technology and gadgets media.
The RELYNC stand was one of the busiest at CES Unveiled, with more than 50 individual journalists attending the stand during the 2.5 hour event. In the three days following alone, coverage was secured in more than 59 articles.
RESULTS
1,000+ pieces of coverage
57/100 average domain authority of links generated to the website
Coverage highlights included Forbes, the Daily Mail, CNET, Tech Crunch and more
45 journalists attended the stand and trialled the product at CES
Relync secured important sales distribution within the US and UK as a direct result of the campaign at CES.