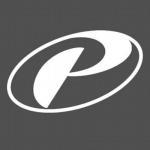 Priority Exhibitions is a one of the UK's biggest and best exhibition stand design companies.
They turned to us to help promote their exhibition offering in marketplace which has undergone a lot of change of late thanks to the impact of social media and recession.
We worked with Priority Exhibitions to build a new proposition for the business focusing on lead generation and evaluation.
This new proposition was based on two truths:
• Exhibitions help businesses to generate sales leads
• Form follows function, therefore good exhibition design generates leads
After the proposition was created we undertook research to demonstrate how good exhibition stand design can be essential to lead generation at exhibitions.
Exhibition Stand of the Future 
View more presentations from @priorityexh on Slideshare.
In addition to this research PR Agency One has undertaken press office activity for Priority Exhibitions. We have also led the redesign of its website and undertaken SEO.