Even in the age of social media, a picture still paints a thousand words. Good press photography can make or break a PR campaign, so make sure you work with an agency with a track record of only employing the best photographers in the business.
Caption: digital marketing agency MD Simon Wharton celebrates the win of ChillFactore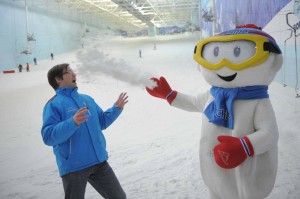 Whatever you do, when it comes to press photography don't cut corners. Good imagery not only helps secure press coverage but it can help increase the overall impact of an article and increase the amount of column inches (or pixels) devoted to you.
Regardless of whether your story is aimed at the corporate finance pages of the Times or the regional media, a well thought through photo shoot can make all the difference.