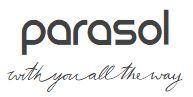 Parasol is a professional employment organisation and one of the UK's largest umbrella companies, with over 10,000 employees nationwide.
PR Agency One provides strategic PR, thought leadership,social media and digital marketing support to raise its to a diverse range of audiences.  From large recruitment organisations which have large contingent workforces to individual contractors and freelancers.
Parasol helps its employees tackle a complex range of issues, from explaining the pros and cons of being an employee of an umbrella organisation to pension auto enrolment.
Former IT contractor, Rob Crossland (pictured left), founded Parasol as a direct result of becoming totally frustrated with the mountains of paperwork and sheer hassle involved with freelancing. He had a gut feeling that any company that could help freelancers and contractors maximise their income whilst minimising the hassle had to be a sure-fire winner.
The business, which as part of the Optionis Group, has continually been at the forefront of its industry and expanded its offering.  The business has a sister company ClearSky Accounting and ClearSky HR which adds a wide range of accountancy and business support functions into its offering.