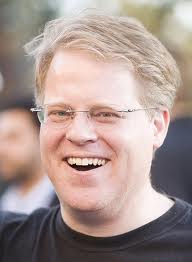 Robert Scoble recently posted about Quora being the biggest blogging phenomenon in the last ten years and since then I've had lots of new followers and there seems to be much more activity on the site.
I've blogged about Quora before and I love the site as it is a great way to find out about practically anything. What is more I have just founded a Manchester PR agency called PR Agency One and I will be using this tool heavily to support my clients
What is more I think it is a great thought leadership tool for PR people (but that is another blog post).
I am guessing that some people won't value the site but I love the way you can promote your questions or answers via Twitter, and how users can up vote answers to crowdsource the best responses.
I am especially keen on the site's 'wiki-like' functionality and how questions can be added and edited by the community. In short, Quora is just brilliant.
To help out newbies here are a are few tips on how to use Quora. Naturally I thought it best to provide tips by linking to some of the best answers on Quora.
Tip 1: How to get started on Quora
Tip 2: How to find related topics
Tip 3: When should I upvote an answer?
Tip 4: What does the Quora community think about self promotional questions and answers?
Tip 5: What incentive is there for me to answer questions on Quora?
Tip 6: What tips are there for editing a question on Quora?
Tip 7: What are the most followed topics on Quora?
Tags:
How To
,
quora
,
Top Tips
Posted
by