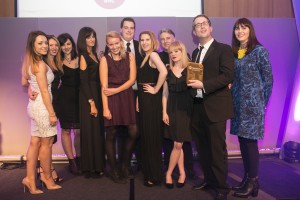 The link between SEO and PR is nothing new but recently everyone's still talking about. This is especially so at PR companies like PR Agency One. More and more public relations and optimisation consultancies are starting to truly understand the interrelation between the two disciplines, although there are lots of consultancies who talk the talk but can't walk the walk.
PR companies and digital integration
In both the SEO and PR industries there is widespread debate about consolidation between the two specialisms, and we are now seeing large PR groups  acquiring SEO companies (in fact a few mergers, buyouts and even senior appointments of SEOs are already taking place).
Despite this trend, too many SEO and PR companies just don't understand the other's profession.
Some SEOs still think that PR is submitting content to newswires or involves generic infographics, while there are far too many PR people that don't even know what optimisation is or why an in-bound link has value, let alone more advanced SEO concepts.
The PR companies that 'get' SEO are the true public relations experts
Those of us in PR know that, while submitting content to newswires and article sites has SEO benefits, very few techniques can create high quality links like PR. And when we talk about PR what we really mean is good old fashioned media relations, never mind the 'social' side.
Can an SEO company get you a link on the BBC website? Only good old media relations can do that.
Likewise, can the average PR, edit a website and optimise your site for search purposes, The answer is of course is 'probably not as well as a technical SEO.'
The two disciplines need each other.
'New' PR companies and their campaigns
As illustration of the similarity between SEO and PR, during a recent PR campaign I analysed how many links were created and now pointing to a client's site.
Over a third of all the links created were from press coverage or blogger engagement. And we hadn't even been trying to build links; this was merely a by product of our work.
There are other metrics too, like site traffic and bounce rates, but it is the basics (link building) that many don't understand.
In summary, SEO and PR are incredibly complementary for these eight reasons:
1 – 65 per cent of Google rankings are made up of off-page factors, such as in bound links
2 – PR campaigns naturally create inbound links, almost as a by product
3 – It is very easy to measure inbound links and prove that they were generated by PR
4 – Good public relations consultancies secure their clients links on high quality sites, such as the BBC, or other national newspapers. The sort of links SEO companies can only dream of
5 – SEO professionals can provide insight for PR campaigns, such as helping define key messaging or campaign targeting. PRs should work with SEO professionals where possible
6 – PR professionals can help with on-site SEO, by developing fresh content, rich in keywords (e.g. a blog, social content)
7 – PR activity can also help dictate the nature of the anchor text (which is another SEO factor)
8 – PR can also improve your social graph. (yet another contributing factor to SEO)
If you are still reading this post, and want to find out more, here is some further reading.
10 ways to make press releases more SEO friendly
There are tips galore on how to make your writing SEO friendly.
There are plenty of articles on the best press release distribution services but we'd recommend most of these are avoided due to Google's Penguin update
The world doesn't need another beginner's guide to SEO either, but this one is pretty good.
To find out more about PR Agency One contact James Crawford on:
Tags:
pr
,
PR blog
,
seo
Posted
by