Two sites came to my attention this week, which gives power to the social media mob, helping build and destroy reputations.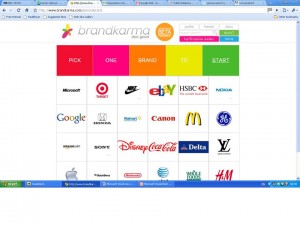 The first site is Brandkarma.com, which allows users to rate and comment on brands. I can see this taking off given the ability to link to Twitter and Facebook. Campaigning groups will love this tool as a way of retaliating on companies and brands.
The other website is called Unvarnished and is currently in a private beta.
Both e-consultancy and Techcrunch think that sites like this might be the end of privacy as we know it and (perversely) the start of us caring less about our personal reputation.
I can't see the latter happening. OK, we might all become desensitised to revelations of our personal lives being splashed around the internet, and some people are more thick-skinned than others, but there will be times when comments on Unvarnished or other sites will impact upon an individual's life, employment opportunities or god knows what.
My 'other half' is a headhunter and one service she offers is referencing. In other words, her company is paid handsomely to undertake referencing on candidates for jobs or investment. With Unvarnished, people can start to do their own referencing, albeit in a much cruder way.
Tags:
Brand Karma
,
Reputation
,
Unvarnished
Posted
by