Here's how a tweet went from inspiration to an opinion article… which served as inspiration for a viral social post, and ended up in an article again.
Background
We've worked with our client Nexer Digital, the human-centred research, design, and development company for almost 10 years. In that time, we've done all sorts of creative PR campaigns, thought leadership and press office work, including working with their fantastic usability and accessibility consultant, Molly Watt.
As part of our regular comment, opinion and reactive newsjacking workstream, last month, we pitched in commentary to the media about the need for accessible social media content, off the back of Molly's impassioned tweet.
In her experience, over the past few years, some brands' social media content has gotten a bit silly – strings of emojis, gifs, memes etc. It seems many brands have abandoned their original tone of voice for the 'tone du jour'. They might now be down with the kids but there's a chance they are overlooking their target audience.
When you consider one in five people in the UK has reported a disability or access need, ranging from those that use reading glasses to those who are registered blind, inconsiderate content could be excluding a fifth of your potential audience. Inaccessible communications via owned media can result in potential customers becoming alienated and unable to follow their favourite brands' messages.
What we did
We created a synopsis summing up Molly's observations and some constructive ways to create inclusive content and began pitching it into top-tier media. Particularly the marketing and public relations trade media. The agencies and in-house staff of these industries often create and control the social media output of many of the world's biggest brands. We wanted to speak to them directly.
The results
Within days we had secured, drafted and placed some cutting comments from Molly to Campaign Magazine and PR Week urging marketers to mind their emojis, consider their tone, and make use of the accessibility tools now available on most social media platforms. We went global – it even reached Campaign Asia.
Coverage secured, we shared it with Molly and the rest of the Nexer Digital team and patted ourselves on the back. We had spread the message, met our objectives of positioning Nexer as an expert on digital inclusion, and made Molly's tweet into a moving media plea.
Job done, right? No, wait!
The exciting bit
Inspiration by osmosis or a very happy coincidence?
Shortly after we spotted an accessible tweet in the wild. Specsavers and its social team had done the very thing we'd been talking about – created a meme. But wait a minute, this one used the accessibility tools correctly. In fact, it used the alt-text function as an exact demonstration of social media content best practice. And, what's more, the post had gone viral. Hundreds of supportive comments and interactions congratulating the optician on raising awareness of digital accessibility.
In turn, the viral tweet made the national news headlines with the likes of BBC News, Daily Mirror, Independent and Evening Standard all covering the cunning content.
Could it so be that the studious Specsavers marketing and social media team had seen our marketing trade coverage and acted on it? They are, after all, well-placed as the country's leading opticians, to share sound advice on sight-related topics.
Wishful. Farfetched. Coincidence?
In summary
If my inkling is correct, this is a great example of powerful thought leadership being placed in the right publications, in front of the right target audience and influencing action. A relief – PR works.
Through our B2B/ corporate PR work we have inspired a consumer brand to take action in its own marketing achieving the desired outcome.
Thinking strategically, could we have coordinated a brand partnership between Nexer Digital and Specsavers? Perhaps. Could we do it in the future to reach a bigger audience and influence greater change? Maybe.
TL;DR – there's a high chance our opinion article placed in the trade press was read by the very social media people it was intended for, and they responded within days of it being published.
The power of PR, ey – marvellous.
And now for a meme – a representation of me writing this post. It's all connected. Connecting the dots one piece of coverage at a time.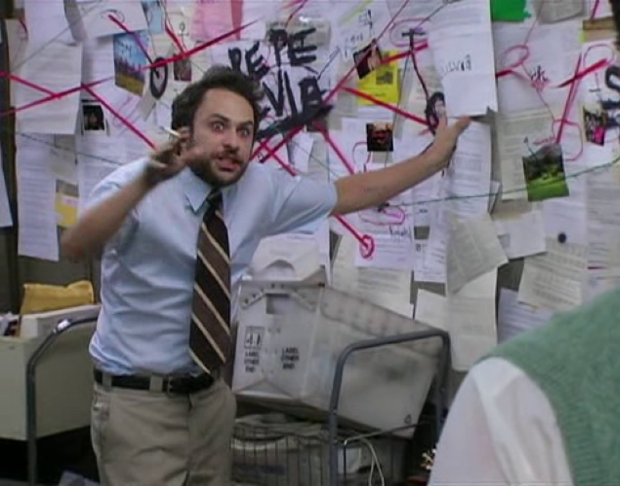 Posted
by