We're going to need a new shelf. We won the treble at the PRCA DARE Awards 2023, taking home agency of the year, as two campaign awards, being recognised for our work for Myrkl, the pre-drinking supplement that works.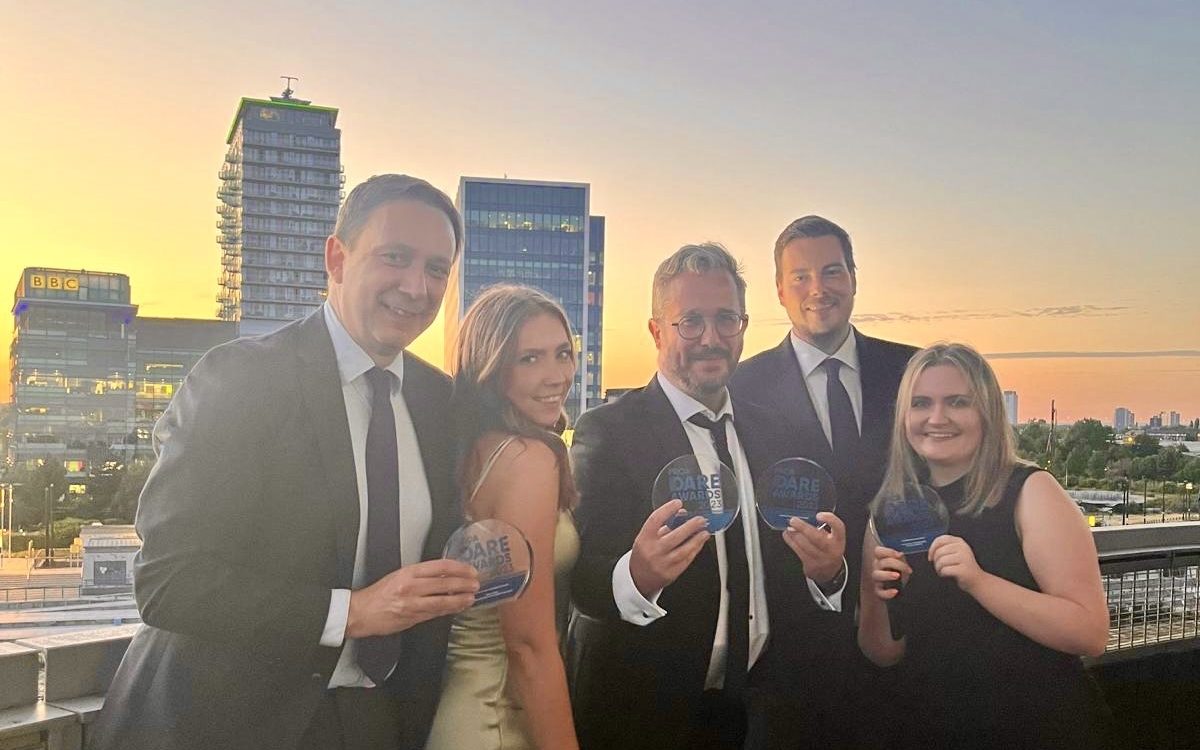 Both our Consumer PR and B2B/ Corporate PR teams have been busy building awareness and meeting objectives for our clients with some exceptional work which has led us to be crowned Agency of the Year.
Attending the ceremony at the Lowry Theatre in Salford Quays our team took to the stage to accept all three awards we were shortlisted for fending off some stiff competition from other PR agencies. We were awarded:
Medium Consultancy of the Year – PR Agency One
Consumer Relations Award – PR Agency One and Myrkl – Crafting a Miracle
Media Relations Award – PR Agency One and Myrkl – Crafting a Miracle
This triple win is also hot on the heels of our double scoop at this year's PRMoment Awards last month.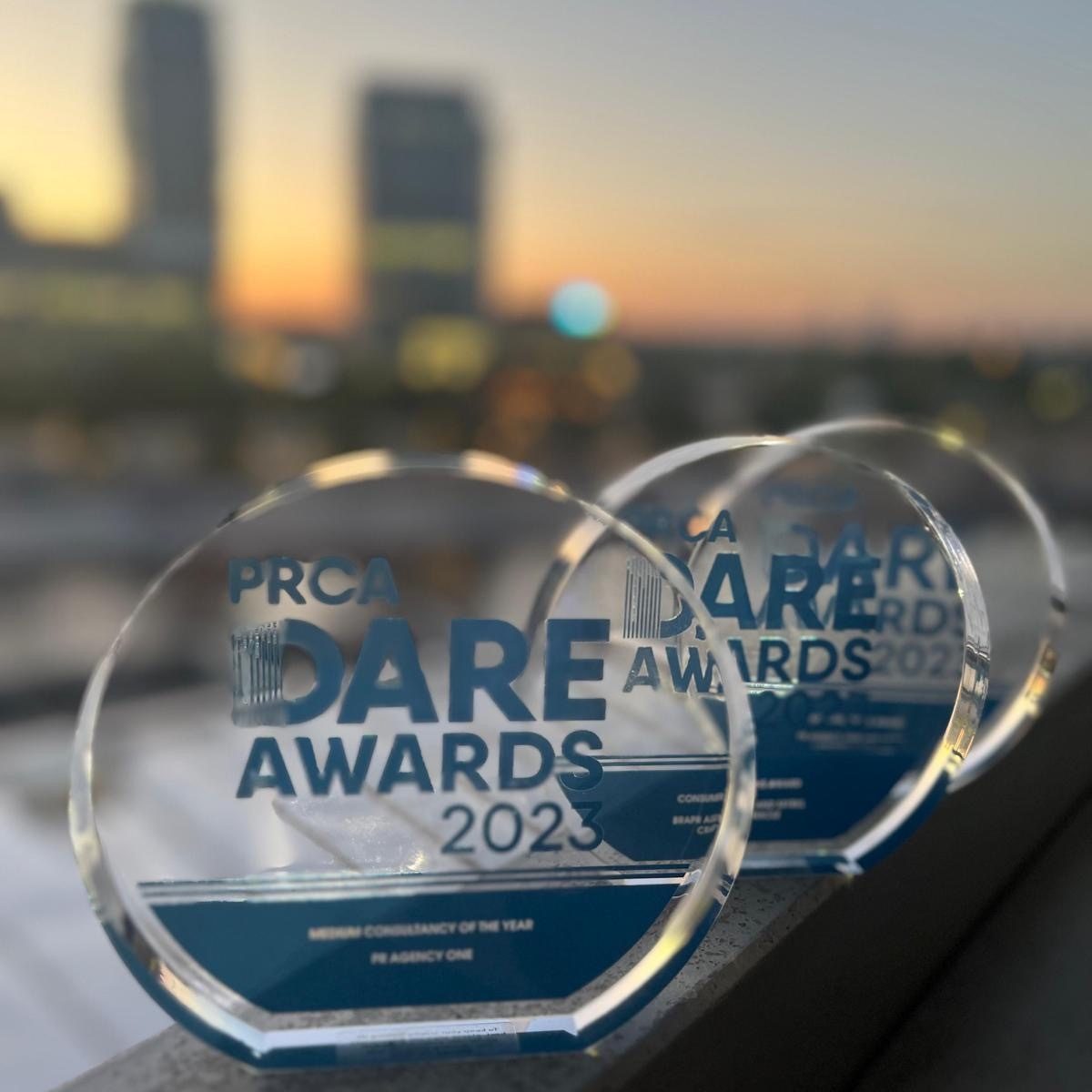 The PRCA DARE Awards recognise the best organisations in the PR and communications industry across the UK. Its panel of experienced industry experts scrutinise entries and chooses winners based on their ability to meet objectives and go beyond for their clients. The winners of each category progress to the PRCA's Grand Prix Awards later in the year.
We'll see you at the PRCA Grand Prix Awards in October! In the meantime enjoy our celebratory video…
Posted
by