Since the non-profits organisation's formation in 2014, Veganuary has increasingly become a playground for PR stunts among the nation's largest food manufacturers and retailers.
Surprisingly, it was Greggs that paved the way for outlandish and ambitious Veganuary campaigns, with their iPhone-esque vegan sausage roll launch and subsequent genius social media activity that generated national headlines last year. Greggs has continued to expand their vegan range, as this month saw the enigmatic, stylish "Greggs X Vegan" ad campaign and online locating tool accompany the release of their new Vegan Steak Bake. However, they are far from the only brands embracing the meat-free market.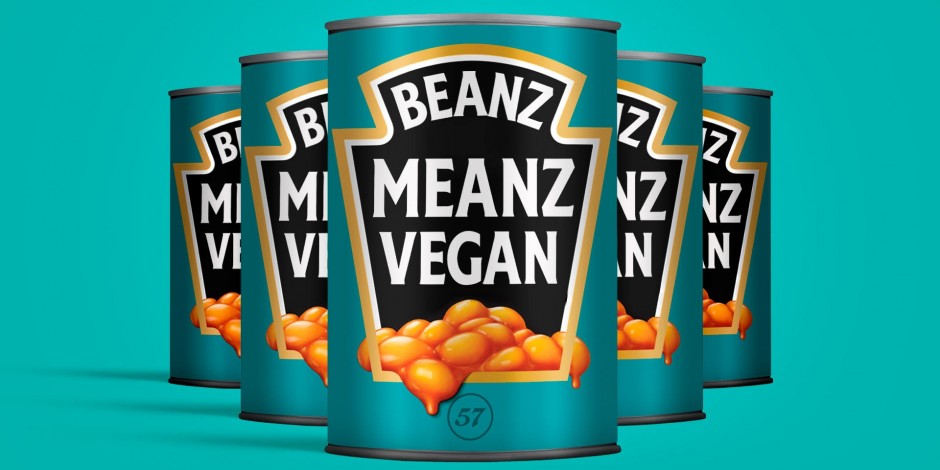 This month, Heinz paired the release of limited-edition "Beanz Meanz Vegan" tins with a PR campaign based on surveys that suggested 10% of UK consumers did not know that Heinz Beanz is vegan. Reminiscent of Shreddies' "Forever Vegan" labels introduced in late 2018, the campaign effectively engages with Veganuary in an alternative way to the many other bands rolling out new product launches. By proudly embracing the vegan-friendly nature of its most iconic product, Heinz positions itself as a trustworthy brand to long-established vegans while offering reassurance and convenience to those attempting a vegan lifestyle for the first time.
Another beloved yet somewhat unexpected brand to contribute to the long list of Veganuary PR stunts was Hellmanns. Hellmann's Veganuary PR activity saw the launch of perhaps the "wokest" food product of all time, a "millennial pink" vegan mayo. This colourful campaign was based on remedying the gloom and financial strain of January, a message also maintained by the affordable £1 pricing of the artisan vegan bao buns served from their pop-up food truck at BOXPARK Shoreditch. From the colourful and Instagrammable nature of the food, to the location of the truck, to even the choice of bao buns being the product sold, this stunt was undeniably trying to gain the attention and approval of a younger demographic than that targeted by Hellmanns' typical PR activity. Yet the single location and niche nature of this PR stunt undoubtedly limited its impact.
January 2020 marks Oatly's first PR campaign to take place outside of London. The Swedish company has been promoting oat-based products across the UK's biggest cities such as Manchester, Bristol, Brighton, and Glasgow with eccentric and unconventional posters with slogans such as "You actually read this? Total success", as well as pop-up coffee shops offering free dairy-free drinks to passers-by. While the free, Instagram-worthy and inclusive nature of these pop-up coffee shops ensure that the PR stunt appeal to all consumers, the ethical and environmental sentiments at the core of Oatly's brand identity were not also sacrificed, as evidenced by the sustainably sourced coffee and tea used for this project. This is a particularly important aspect of Oatly's recent PR activity, especially considering the ongoing moral debate amongst vegans about the endorsement of vegan products from companies such as KFC and McDonalds.
Veganuary, both the organisation itself and the PR stunts surrounding it, continues to grow and shows little sign of stopping. Veganuary offers a platform for brands to reposition themselves as ethically conscious and adaptable, both of which are increasingly important qualities in consumers' eyes. Yet Veganuary's growth also gives brands the opportunity to appeal to those frustrated or unbothered by its message. Despite its growing vegan menu, Frankie & Benny's capitalised on the frustrations of some meat eaters in their advert featuring Meatloaf desperately trying to avoid being renamed Vegloaf. In short, Veganuary is a food manufacturer's PR dream
Posted
by