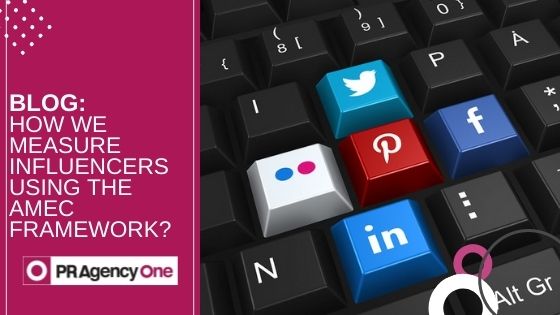 This blog post will try to demystify the measurement and evaluation of influencer campaigns. To measure influencer campaigns we need to focus on outcomes and outputs. Don't be blinded by superficial vanity metrics like engagement and reach. While these data points do have some value, they do not indicate commercial or business outcomes – and there is plenty of data out there to take your measurement of these types of campaigns to the next level.
Start with planning your influencer campaign
The identification and selection of influencers needs to focus on seven core areas:
Reach – Does the influencer have good reach?
Engagement – Does the influencer get good engagement throughout their posts and stories?
Content – can they be used to make good social content which your brand can repurpose, and does their content and background align with your brand's values and target audience? How many partnerships do they do – if it's a lot, how genuine does their audience really perceive their opinions to be, and will your brand partnership be just one of many?
Demographics – does this influencer have a relevant audience for your brand?
Relevance – not only is the audience relevant but is their sphere of influence or expertise relevant to you and your brand?
Cost – How much will they charge for giving your brand a platform?
Profile – are they newsworthy outside of the social media space – e.g. in media publications?
Focus on outcomes from your influencer campaign
If we follow the AMEC framework as the defacto industry bible for measurement and evaluation (which it is!) we need to focus on outcomes of influencer campaigns. Do we know what business impact an influencer or influencer campaign has had on a business? Do we have anecdotal or quantitative data to populate our report?
Has a campaign helped a business achieve a commercial objective, changed behaviour or helped it sell more products?
Quantifying these outcomes isn't easy. Often when we scratch under the surface of a case study which claims that a genuine business outcome has been achieved, we find that often the findings are anecdotal or rely on data which shows correlation – not data that shows actual causation.
To show true business outcomes we often have to undertake involved quantitative data research or marketing attribution studies, but there are some cases where this data could be harvested from pre-existing sources e.g. Google Analytics.
Measure outputs from your influencer campaign to support your argument
While outcomes are what we want to focus in our measurement, we can measure outputs too as a way to support your argument. If the outputs are pointing in the right direction then it makes it easier for our audience to believe and trust our findings on business outcomes. Outputs can also help us refine and enhance future campaigns by tweaking the elements of the influencer activity. They just shouldn't be the number one KPI we are reporting on.
Outputs include:
Increased brand awareness – correlate and attribute increases in brand awareness to our influencer campaigns (provided they are related, of course – if a big ATL campaign has launched the same day or even week, it can be hard to identify and separata the impact each campaign had)
New/target audiences have been reached – use demographic analytics to show new customers or followers have been acquired who meet the brand's defined target audience
Improved brand advocacy – are followers more likely to become advocates for the brand?
Increased sales – as measured by Google Analytics
Manage brand reputation – e.g. measure if association with key brand attributes have increased as measured by OneEval Reputation
Content quality – is the content good quality and engaging?
Content message – does the content contain key messages? What proportion of key messages have been featured?
Total impressions – how many impressions did the influencer's posts generate?
Total links built from associated websites and blogs of influencers – does the influencer also have a website from which they can link to your website – and have they? What is the quality of the domain they have linked to you from?
Number of clicks to landing page/website – use Google Analytics to measure referral traffic
Google Analytics Demographics – I.e. is an influencer sending the right type of traffic to your website?
Average engagement rate – How many of the influencer's followers actually engaged with the campaign and associated content – in likes, comments, views, saves, shares, etc? Be aware that often the average engagement rate decreases as follower counts increase as smaller influencers generally have more engaged audiences. Anywhere between 1-5% is typical
Conversions – measure leads from social media in Google Analytics
UTM Tracking: Use UTM parameters to identify the origin of a sale
Codes: use discount codes as a way to track conversions
Content creation: How much user-generated content has been created?
Revenue: Has revenue increased from brand and referral sources?
Media coverage: Did the campaign generate any media coverage? What was the combined circulation and key message delivery?
So what next for measuring influencer measurement?
It's time use a framework, such as our own OneEval, to measure influencers. There are lots of tools out there that purport to measure influencer campaigns but most are based on templates, which won't factor in all the different KPIs your brand in particular could use to track success, and most are not as thorough as they could be. By all means use a brand tech stack to measure your campaigns but don't just rely on ready-made tools. There is nothing out there that can't be done better by building your own framework, based on what success looks like to you and the KPIs you have at your disposal.
Posted
by