Here is our free to download Creativity Guide, written by the team at PR Agency One, a world class, multi-award winning public relations consultancy. Creative PR and communications is at the heart of what we do and we wanted to share our approach.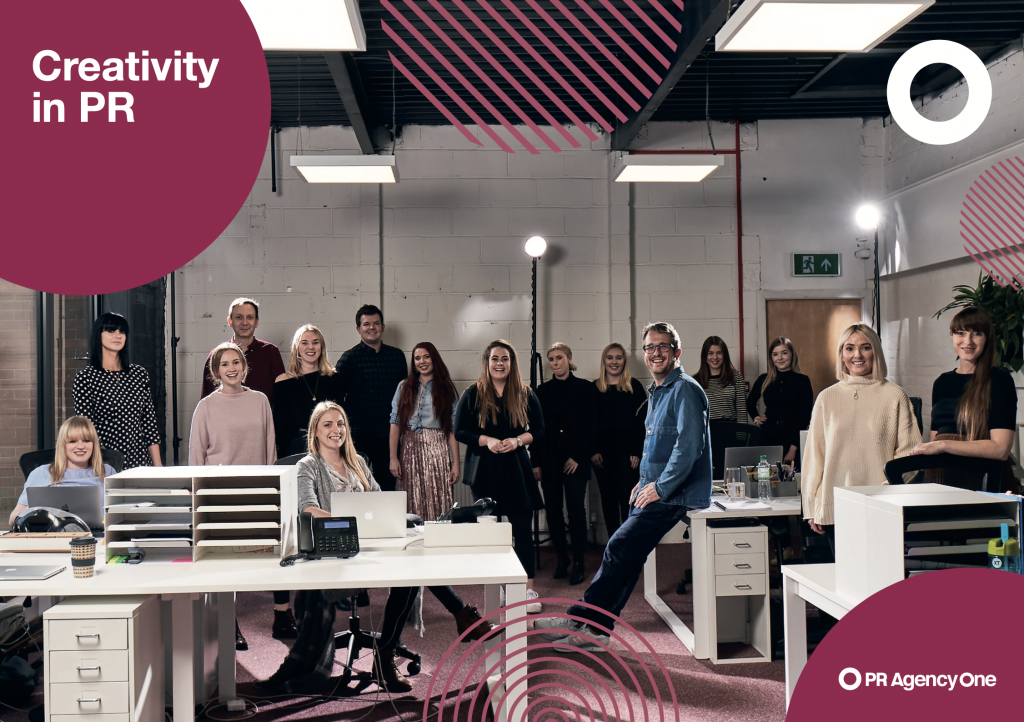 While it is written with PR in mind, the guide is suitable for anyone working in any industry, from the third sector through to retail and IT. Anyone!
The creativity guide is not designed to be too academic. There is plenty of academic literature on the subject, and instead this is an entry level "sign post" document which is very easy to read and will steer you towards the most important topics of creative thinking. If any subject grabs your attention then it is up to you to go off and find further information on these techniques. The internet is awash with additional resources and there are lots of books available on each technique too.
Download Your Free Copy of The Creativity Guide now
The creativity guide covers why creativity is important to PR (the answer seems obvious but there is a bit more to it than you might think). Then we cover problem solving techniques, such as The Checklist, SCAMPER, the Six Thinking Hats, Lateral Thinking, Random Word Generation, and picture association. There is also a large section covering brainstorming, which is a ubiquitous creativity technique but is something that is often handled poorly, without following best practice.
For accessibility purposes we have also extracted all the copy into a series of blog posts, allowing those who can't read PDFs to access the information. These are available via the links below.
Section one: How to Use Creativity in PR
Section two: Creative Thinking Tools for PR
Section three: Brainstorming and Creativity
If you want to find out more about our creative PR services or if you would like us to host a creativity workshop, please get in touch.
Posted
by