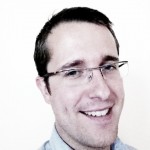 Nearly two weeks have passed since the official launch of my new Manchester PR agency.  We've had some great feedback from the Manchester PR community and excellent coverage on our exploits. Thanks to some recent new business wins we'll hopefully be hitting the headlines again soon (more on that in the coming weeks…)
How-Do covered the launch and broke the story of the PR agency launch (demonstrating good journalism skills, they sussed us out before we were even ready to launch.)
The Drum covered the story too, as did Katy Cowan's brilliant community Creative Boom.  Good old Gorkana followed suit as did MediaUK and we even had some coverage in Australia.
Then there were all the tweets of support.  How could we forget?
Hopefully everyone has liked what they found and if you want to keep tabs on PR Agency One while not follow us on Twitter.?  Or follow my personal feed (James Crawford).
Over and out.  Happy Friday
Tags:
manchester pr
,
manchester pr agency
,
pr
Posted
by