PR Agency One offers a wide range of PR services that wrap up creativity and strategy with data and insights to help make informed decisions that directly help your brand to achieve its commercial outcome.

We create and manage consumer, corporate and business-to-business PR campaigns, product launches, creative PR tactics and brand activations, thought leadership, internal communication campaigns, event management, and brand and reputation analysis.
If you are drawing up a list of agencies to deliver PR services, then the deciding factor has to be based on the potential impact this partner can make. There are hundreds of agencies that are all very competent at delivering PR campaigns, be that media relations, social media or brand activations, but often where some agencies fail is in their approach to planning, research, strategy, the implementation of creativity, delivery and results.
It's easy to get dazzled by clever copy, award laden trophy cabinets and smart consultants, but what matters is their track record in securing results.
Check out our PR services by visiting our case studies page to look at PR examples for brands like Decathlon, Auto Trader Claro Money, Allied London, Wiley Edge and One4all. Many of these campaigns are award winning, with accolades from the PRCA, CIPR, AMEC the Drum and more. Or ask us for a call to discuss our credentials.
Watch our PR Services Showreel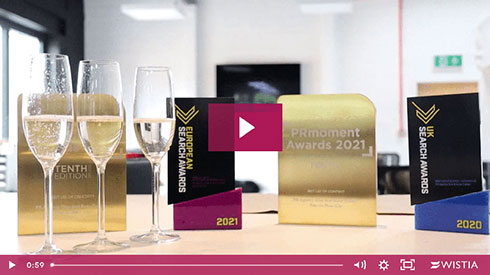 If you want to find out more please fill out our Contact Us form or call on: